thelandlawyers
thelandlawyers's Latest Posts
Liberty Park will be a transit-friendly, mixed-use project located along the Dulles Toll Road east of the planned Innovation Center Metro Station. Read the front-page story in "The FAIRFAX Newsletter."
Fairfax County Planning Commission approves 1.2 million square feet of mixed-use development near the future Herndon-Monroe Metro. Land use planner Elizabeth Baker cites benefits in "The FAIRFAX Newsletter" (p. 3).
Content of firm news article lost in hack on 2/6/2017. Original permalinks was: http://thelandlawyers.com/elizabeth-baker-cites-addition-of-parkland-a-positive-in-mixed-use-redevelopment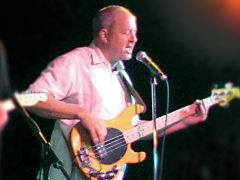 Back in the 1970's, growing up in a wooded neighborhood in Tysons Corner, John never imagined he would become an attorney. He imagined himself as a musician, but John's father, who worked in the construction and development business, told him he needed to make an honest living. Hoping to buy time before committing to a […]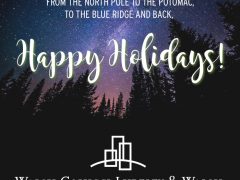 As another year comes to a close, we reflect back on 2016 as a year filled with opportunities that led to growth, and challenges that became success stories. In the spirit of the season, and with gratitude for our association, your friendship and goodwill, the firm has made contributions to the following charities: Autism Speaks […]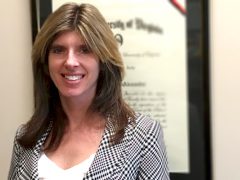 In high school, Wendy performed in show choirs and musical theatre, and received high marks in her civics and government classes. She decided to major in government at the University of Virginia and there, during a commercial law course, her career came into focus. Later, in a trial advocacy class in law school, Wendy realized […]
December 2, 2016 – Arlington, VA. Walsh, Colucci, Lubeley & Walsh is pleased to announce that Sara V. Mariska and Charles E. McWilliams, Jr., have been named shareholders in the firm. Sara Mariska joined the firm in 2007 after working for the Fairfax County Board of Supervisors. She is an experienced land use and zoning attorney […]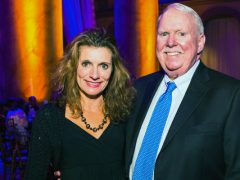 November 21, 2016 – Arlington, VA—Martin "Art" Walsh was formally honored and presented JDRF's 2016 Rapaport Lifetime Service Award at the organization's 16th annual Hope Gala, held November 5 at the National Building Museum in Washington, D.C. This award recognizes Art's tireless efforts in raising more than $1.1 million over the years for JDRF, the […]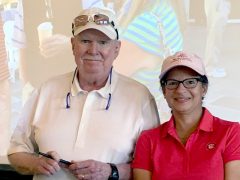 Leesburg, Virginia, is a very long drive from Naples, Italy, where Michelle Stapleton was born. Michelle is no stranger to long drives, and short putts, and bogies and birdies. She and her husband, Steve, are avid golfers, which is a good thing. Since 1988, Michelle has been Art Walsh's assistant and the driving force behind […]
Andy Burcher quoted in an Alexandria Times article covering the judge's ruling in favor of the City Council and La Bergerie. Read the article here.