thelandlawyers
thelandlawyers's Latest Posts
Arlington, VA—Managing shareholder Nan Walsh appears in a special supplement to the Wall Street Journal this month. Expanding on the firm's core competencies, Nan defines how The Land Lawyers have delivered high-quality service for 32 years. Download the article here.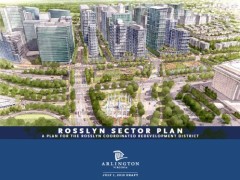 The Arlington County Board is poised to vote at its July public hearing on an amendment to the Rosslyn Sector Plan that will have huge implications for future redevelopment projects in Rosslyn. As we reported in Land Sense in January,  the County Board initiated a community-driven process known as Realize Rosslyn in 2012 to update […]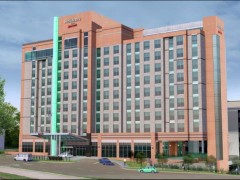 On April 7, 2015, the Fairfax County Board of Supervisors approved a special exception request to construct the new Marriott Residence Inn in the Tysons Corner area. Working closely with the applicant (7799 Leesburg Pike, LLLP) and County staff, Shareholder Evan Pritchard secured zoning approval for the 10-story, LEED-Silver Certified designed building. The new hotel […]
Arlington, VA—The Arlington Partnership for Affordable Housing (APAH), a non-profit organization serving residents in need of affordable housing, has recognized Bill Fogarty for his more than twenty years of steadfast support.  Bill served on the Board of Directors for nearly 20 years, including two years as Board chair.  This service, together with Bill's practical experience […]
Arlington, VA—Walsh, Colucci, Lubeley & Walsh, P.C., is proud to announce six of its attorneys were recently recognized in the 2015 Virginia Super Lawyers and 2015 Virginia Rising Stars lists. The firm's Super Lawyers are: Art Walsh: Land Use/Zoning Thomas Colucci: Land Use/Zoning John Foote: Land Use/Zoning Our Rising Stars are: Andrew Painter: Land Use/Zoning […]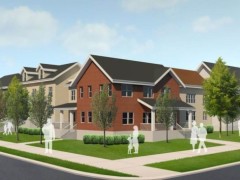 On March 3, 2015, the Fairfax County Board of Supervisors unanimously approved a special exception amendment and comprehensive development agreement with Wesley Hamel Lewinsville LLC ("Wesley Housing") for the redevelopment of the County-owned Lewinsville Senior Center. Shareholder Evan Pritchard represented Wesley Housing in securing the approvals, which will allow for the construction of a new […]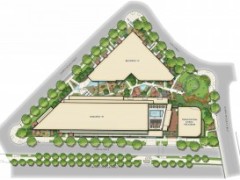 WCL&W Shareholders Evan Pritchard and Cathy Puskar worked closely with Gables Residential and Arlington County to win redevelopment approval for the Gables North Rolfe Street project. The development involves an exchange of land parcels between Gables Residential and the County that allows for redevelopment of the entire block, and the provision of a new replacement […]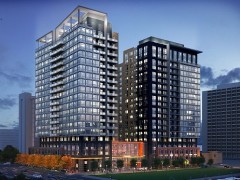 The next chapter of redevelopment in Arlington County is now set to take place at 400 Army Navy Drive. Shareholders Nan Walsh and Evan Pritchard secured approval from the Arlington County Board for a site plan amendment that will replace the existing 1960s-era office building on the site, known as the "Paperclip Building," with two […]
Keane Enterprises chairman Brian Cullen, with Walsh Colucci Lubeley & Walsh's Andrew Painter, says Loudoun has a mere eight years worth of detached single family home supply left. Brian praised the county for forging ahead with so much residential – it made up 46% of building permits issued in Virginia the last few years. But […]
Land Use Attorney Mike Lubeley was the guest speaker at the October meeting of the Women's Council of Realtors® Northern Virginia Metro Chapter. The article about Mike "packing the house" can be read in the magazine Prince William Living.