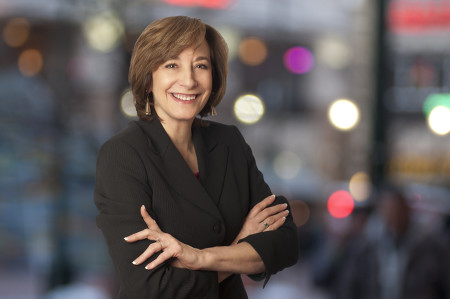 Elizabeth D. Baker
Senior Land Use Planner
2200 Clarendon Blvd, Suite 1300
Arlington, VA 22201
703.528.4700 x5414
703.525.3197 (Fax)
ebaker@thelandlawyers.com
Vcard
Elizabeth has been a planner with WCL&W since 1990. Prior to joining the firm, she was the Vice President of Planning for the Milton Company, a homebuilder in Northern Virginia. Her public sector experience has included working as a Land Use Planner for Fairfax County and as Economic Development Coordinator for the City of Falls Church. Elizabeth specializes in Fairfax County, City of Fairfax, and Town of Herndon matters, helping clients achieve comprehensive plan amendments and zoning approvals and assisting them in the resolution of land development/site plan issues. She has worked on numerous residential, commercial and large scale, mixed-use projects as well as redevelopment transit-oriented projects.
Most recently, Elizabeth has focused on transit-oriented developments for the extension of Metro's Silver Line through Tysons Corner to Dulles Airport.
Representative Experience
Represented Meridian Group in gaining approval of The Boro, a 4.2 million square foot mixed-use, transit-oriented development including office, hotel, residential with supporting retail at the Tysons Greensboro Metro Station.
Managed land-use approvals for the Georgelas Spring Hill Station Demonstration Project, the first PTC zoning in Tysons, which included more than 6 million square feet of mixed-use, transit-oriented development including a new fire station.
Successfully represented JBGR in gaining approval of Tysons West, a 1.8-million-square-foot mixed-use, transit-oriented development.
Rezoned key site at Greensboro Metro Station in Tysons for NVCommercial and Clyde's Restaurant with 2 million square feet of office, hotel and residential uses.
Successfully represented the Dittmar Company in achieving rezoning for 1,300 dwelling units and a hotel near the Tysons Greensboro Metro Station.
Obtained zoning approval for a 400-unit apartment project in Tysons, a joint venture between PS Business Parks and Kettler.
Obtained Rezoning and Special Exception approval of Fairbrook, an office and hotel project by Quadrangle Development Corporation in the Herndon/Reston corridor.
Successfully represented JBGR in gaining approval of a mixed-use development in the Seven Corners area of Fairfax County to permit development of a mixed-use building that includes residential and retail uses.
Successfully represented Madison Homes in gaining approval for the redevelopment of an elementary school site into a 49-unit residential community partially located in both Fairfax City and Fairfax County.
Rezoned an office project in Tysons for mixed uses including 940,000 square feet of office space and 919 multi-family residential units.
Rezoned a large site along the Dulles Toll Road in Fairfax County resulting in 2.2 million square feet of mixed uses including office, retail, hotel, residential, and public park.
Obtained zoning approval for a transit-oriented mixed-use development with a hotel, retail uses, and up to 1,000 dwelling units in Merrifield.
Rezoned a site in the City of Fairfax to permit development of 96 multi-family condominium units.
Represented local homebuilder in a rezoning to allow development of 82 townhomes and 69 condominium units in downtown Herndon.
Represented a national developer in a neighborhood consolidation in Baileys Crossroads to rezone 7+ acres to include 520,000 square feet of residential uses.
Practice Areas
Land Use and Zoning
Education
Virginia Tech, Masters of Urban and Regional Planning
University of Florida, B.A.
Professional Membership
American Planning Association
Urban Land Institute