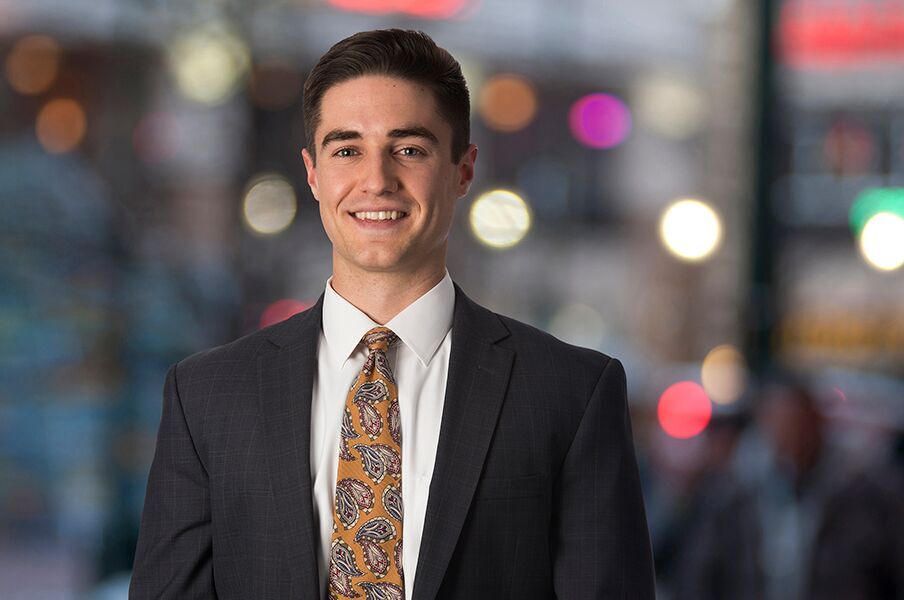 John C. ("Jack") Morgan, III
Associate
4310 Prince William Pkwy, Ste 300
Woodbridge, VA 22192-5199
703.680.4664 ext. 5165
703-680-6067 (Fax)
jmorgan@thelandlawyers.com
Vcard
Jack joined the Firm in 2017 and primarily works in the Real Estate Transactions and Commercial Business Transactions practice groups. His practice includes the preparation of documents for the acquisition, finance, sale, and development of real property. In addition, he assists clients in the formation and governance of corporations, partnerships, and limited liability companies. Prior to joining the Firm, Jack was a law clerk for the Honorable Steven S. Smith at the Prince William County Circuit Court, an experience that provided him a strong foundation for solving problems and communicating results.
Publications and Presentations
Fragmentation of International Environmental Law and the Synergy: A Problem and a 21st Century Model Solution, 18 VT. J. ENVTL. L. 135 (2016).
NRDC Sues EPA for a Failure to Issue Hazardous Substance Regulations: The End of a Decades-Long Public Risk in Sight, SEC. OF ENV'T., ENERGY, & RESOURCES (A.B.A./Pesticides, Chemical Reg. and Right-to-Know Comm., Chi., Ill.), Nov. 2015, at 1, 5.
Practice Areas
Real Estate Transactions
Commercial Business Transactions


Education
University of Richmond, T.C. Williams School of Law, J.D., 2016
Radford University, B.A., magna cum laude, 2013


Professional Membership
American Bar Association
Local Government Attorneys of Virginia
Prince William County Bar Association
Virginia State Bar Association
Admitted to Practice in:
Virginia