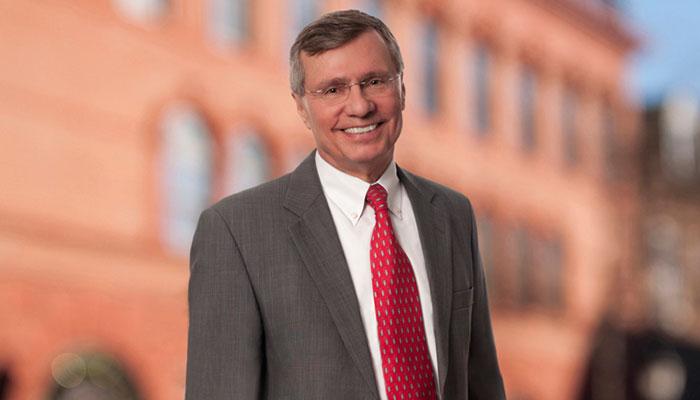 After 36 years serving the business and real estate community and 22 years as a shareholder at Walsh, Colucci, Lubeley & Walsh, Jay du Von has announced he will retire from the Firm effective March 1, 2018. Jay joined the Firm's Land Use and Zoning practice group in 1996 and is an expert in all phases of the land use and development process in Northern Virginia, with considerable experience in Prince William and Stafford Counties.
In addition to his participation in industry organizations such as NVBIA and the Prince William County Zoning Ordinance Review Committee, Jay served as President and Director of the Prince William Chamber of Commerce, on numerous charitable committees, and on several County-appointed task force committees. Jay is not only well known in the community, but has continuously worked on balancing County and community goals with those of his clients in order to achieve successful land use decisions. Jay is grateful to have worked with so many excellent real estate professionals over the course of his career, many of whom have become good friends.
Jay has been a consummate advocate for the Firm's clients, and we will carry on his high standard of service and professionalism. We thank Jay for his years of dedication to the Firm, our clients, and the community.