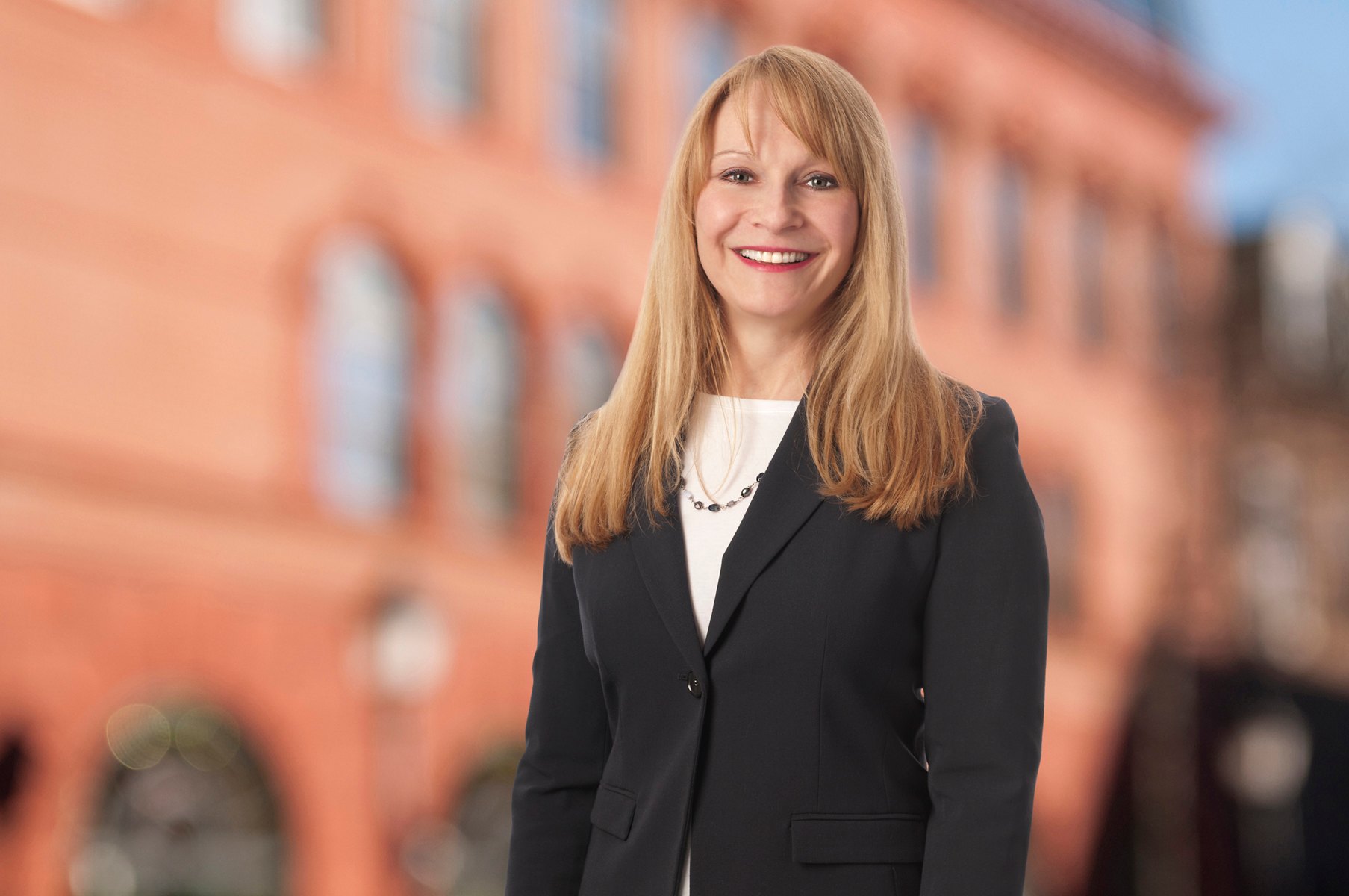 Kimberlee Hise
Land Use Planner
One East Market Street, Suite 300
Leesburg, VA 20176-3014
571.209.5773
703.737.3632 (Fax)
khise@thelandlawyers.com
Vcard
Kim joined the Loudoun County office of WCL&W in 2001 as a Senior Land Use Planner. Her primary focus is on land use planning and assisting clients in Loudoun County with zoning and planning matters.
Prior to joining WCL&W, Kim worked as a Land Use Planner for McGuire, Woods on various rezoning and special exception applications in Loudoun, Fairfax and Prince William counties, Towns of Herndon and the City of Fairfax. Kim also worked for Traceries, as a Research Associate conducting historic resources surveys, working with volunteers and performing extensive research at the National Archives and Library of Congress for local, state and national nominations. Kim has experience in working for a northern Virginia title company in processing documents for new and resale residential properties.
Representative Experience
Obtained rezoning and special exception approvals for a 193 acre secure data center park.
Represented a telecommunications company in obtaining land use approvals for camouflaged telecommunications facilities.
Represented a regional AM radio station owner in the land use approvals for AM radio towers.
Obtained rezoning and special exception approval for a combined cycle Hybrid Energy Park.
Represented a national continuing care retirement community company in obtaining land use approvals for a continuing care retirement community in Ashburn.
Represented a national company in land use approvals for an active adult age restricted community in Ashburn.
Represented a national builder in obtaining rezoning approval for an age-restricted independent living community in Lovettsville.
Obtained approval for a special exception for a 150-bed nursing home on 5.4 acre parcel in Sterling VA with preservation of circa 1850 log house ruins and re-use of some of the log house materials in the nursing home.
Obtained special exception approvals for various uses including a church, day care center, fast food restaurants, communications centers and an animal hospital.
Represented national and local developers on the approvals for comprehensive sign plans for large planned developments in Loudoun County.
Represented a local developer in land use approvals for a neo-traditional town center in Lovettsville.
Preparation of deeds and performance bonds required to obtain subdivision and site plan approvals.
Professional Recognition
Prepared a preliminary application for the Virginia Landmarks Register for Massanetta Springs in Harrisonburg, Virginia, which has subsequently been listed on the Virginia Landmarks Register and the National Register of Historic Places.
Acknowledged in "The Springs Flow On, A History of the Massanetta Springs Camp & Conference Center," The Rev. Dr. Fred A. Holbrook.
Publications and Presentations
Participated in presentations of the legislative process in Loudoun County for the Loudoun County–sponsored ESI (Engineers, Surveyors Institute) training.
Community Involvement
Participated in a volunteer working group for amendments to the Loudoun County Zoning Ordinance regarding signage.
Former President of the Architectural Review Committee of the Council Square Homeowners Association.
Practice Areas
Land Use and Zoning
Education
University of Virginia, Master of Planning
University of Minnesota, B.S., Housing with emphasis in Historic Preservation
Professional Membership
American Institute of Certified Planners
American Planning Association
National Trust for Historic Preservation
Virginia State Historical Society
Northern Virginia Building Industry Association