Land Use & Zoning
Walsh Colucci Lubeley & Walsh knows Northern Virginia land use and development. Our attorneys are recognized state-wide and in leading industry publications as some of the best in the industry. The firm's Land Use & Zoning practice group handles the processes of preparing, submitting, articulating, and defending our client's applications before the appropriate local government staff, planning commissioners, local legislative bodies, and concerned community members. Our team offers a superior understanding of the legislative approval process and the personalities that shape public policy.
Our zoning cases vary in complexity – from drive-through restaurants to corporate headquarters of Fortune 500 companies. Almost all cases involve understanding various community concerns and frequently deal with environmental sustainability and historic preservation issues. Our team specializes in facilitating meetings and presentations with neighborhood groups, staff representatives, and decision-makers. For those applications with substantial citizen opposition, our firm works to enhance communication and education about the project and build community consensus based upon intimate understanding of the community and its leaders.
Our Services: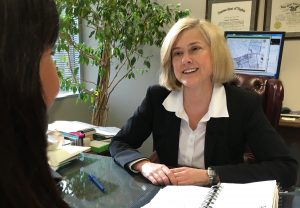 • Securing Project Approvals and Entitlements
• Zoning Compliance and Appeals
• Due Diligence & Site Analysis
• Post-Zoning Approvals, Permits, and Bonds
• Environmental Practice
• Local Government Law
• Niche Practice Areas
Our Offices & Jurisdictions In Which We Practice:
• Arlington Office: Handling land use and zoning cases for Alexandria, Arlington, Fairfax City, Fairfax County, Falls Church, Herndon, Vienna, and Clifton.
• Loudoun Office: Handling land use and zoning cases for Loudoun County, western Fairfax County, Clark County, Hamilton, Hillsboro, Leesburg, Lovettsville, Purcellville, and Round Hill.
• Prince William Office: Handling land use and zoning cases for Prince William County, Culpeper County, Fauquier County, Manassas, Manassas Park, Stafford County, and jurisdictions south and west.