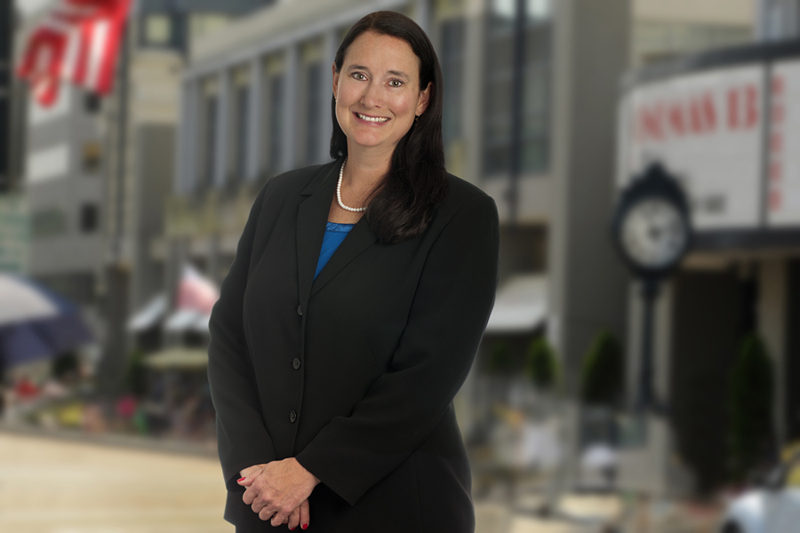 A legal office administrator, Lorri has more than 20 years' experience in legal administration, organizational and strategic planning, conflict resolution, and human resources management. She is responsible for leading the firm's day-to-day operations associated with finance, human resources, facilities, staffing and recruiting, IT, and strategic planning, including payables, receivables, employment opportunities, office space, furniture and equipment, and technology.
Prior to joining The Land Lawyers, Lorri managed firm operations for the D.C., and Virginia offices of Squire Patton Boggs where she also developed and taught a course on interviewing techniques and best practices for managers and directors, drafted a Human Resources Policy Guide, developed and implemented orientation programs for new hires, and managed an 80,000-square-foot, six-floor demolition and renovation project that required the coordinated relocation of more than 250 employees, including existing office furniture, rental furniture, and re-installation upon final build-out. At Venable LLP, Lorri oversaw recruitment, benefits administration and employee relations for more than 450 employees. As the personnel department manager at Greenblum and Bernstein, PLC, a 75-employee firm, she oversaw HR and office operations.
Financial Management
Coordinate financial services
Prepare and monitor annual operations and capital budgets
Ensure proper processing of payables, billings, receivables, and petty cash
Coordinate HR side of mergers and acquisitions
Facilities and Operations
Oversee office space planning and design to ensure efficient allocation of space and work-flow
Lease negotiation and management
Coordinate purchasing and inventory control
Supervise reception area, housekeeping, facilities, conference space, and office services
HR and Benefits
Interview, hire and conduct orientation for legal staff and attorneys
Administer benefits including health, dental, vision, HSA, flexible spending, FML, STD, and ADA
Supervise staff, including finance, IT, library services, legal secretaries, paralegals, and administrative positions
Serve as point of contact for attorneys regarding mentor programs and associate policies and procedures
Oversee salary administration and performance evaluations
Implement discipline procedures and discharge procedures
Coordinate and plan various office functions, including staff appreciation week, firm outings, new-hire happy hours, and annual parties
Administrative Areas
Finance
Human Resources/Benefits
Employment Opportunities
Facilities/Operations
Information Technology
Marketing/Business Development
Education
Johns Hopkins University, M.S.
Towson State University, B.S.
Professional Membership
Association of Legal Administrators, Capital Chapter
Arlington Chamber of Commerce
Society For Human Resource Management