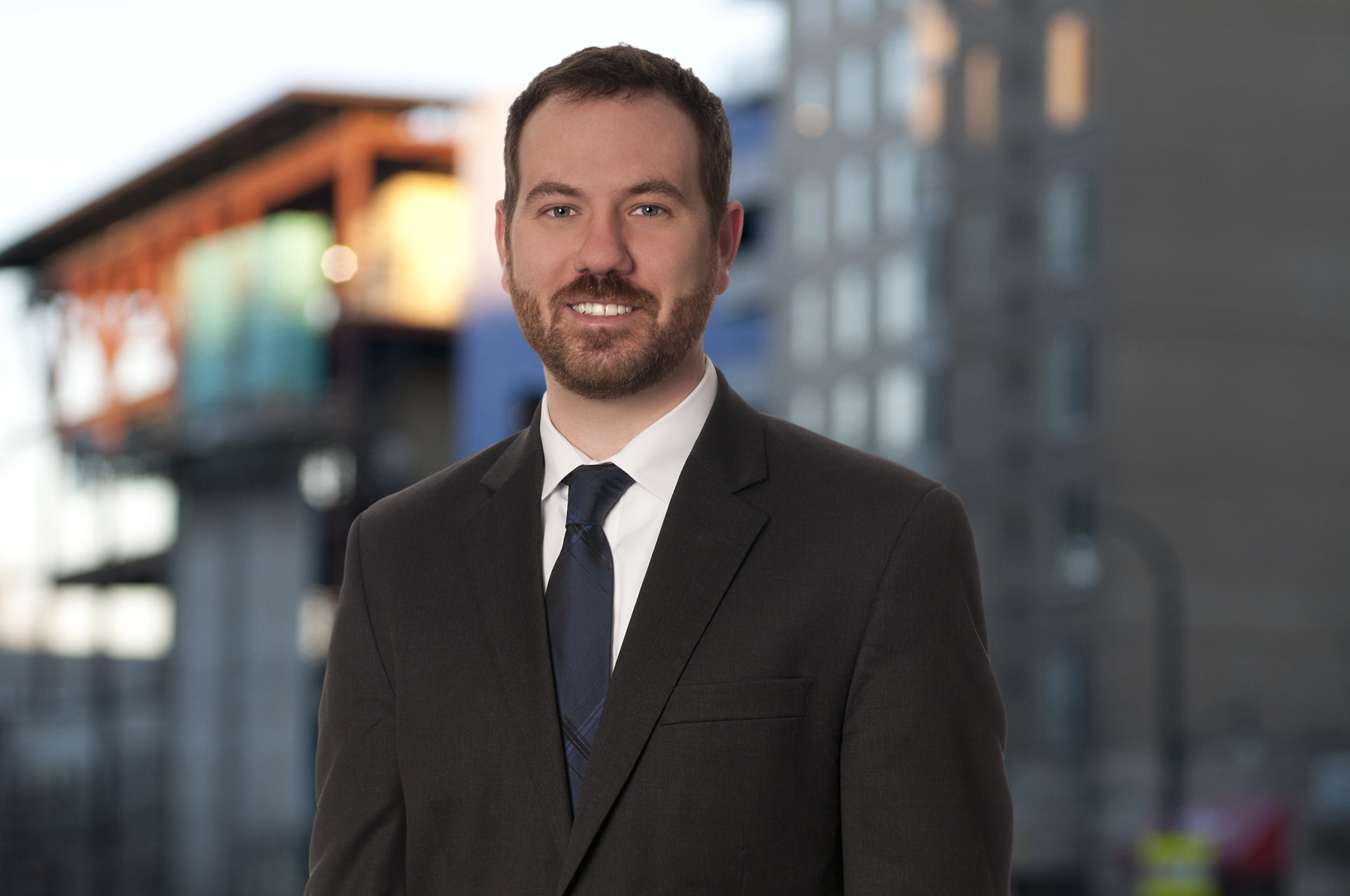 Michael Kalish
Shareholder
4310 Prince William Pkwy, Ste 300
Prince William, VA 22192-5199
703.680.4664 x5161
703.680.2161 (Fax)
mkalish@thelandlawyers.com
Vcard
Michael, a native of Northern Virginia, joined WCL&W in 2007 after completing a clerkship with the Circuit Court of Prince William County and the Honorable Leroy F. Millette, Jr.  Since joining the firm, Michael has worked primarily with the firm's litigation, business dispute resolution and commercial transaction practice groups representing businesses, non-profits and individuals.   Michael has representative experience with commercial and complex litigation in the State and Federal courts of Virginia, general corporate representation, construction disputes, real estate, zoning and other real property disputes, and transactional work.    In January 2014, Michael was named a Shareholder with the firm.
Representative Experience
Trial Experience
Wetlands America Trust v. White Cloud Nine Ventures, LP, (Virginia Supreme Court 2016)
Birchwood-Manassas Associates, L.L.C. v. Birchwood at Oak Knoll Farm, L.L.C. (Virginia Supreme Court 2015)
Mordini v. Rojas (Circuit Court of Fairfax County 2014).  Successfully defended Fairfax County Family against neighbor's claim of adverse possession of a portion of Family's residential property.
Loudoun County Board of Supervisors v. Jefferson, et al. (Circuit Court of Loudoun County 2011).  Successfully defended commercial bank/residential lender from County of Loudoun's attempt to enforce Affordable Dwelling Unit Covenants that County argued superseded the lender's deed of trust.
Oliver, et al. v. Loudoun County Board of Supervisors (Circuit Court of Loudoun County 2011).  Successfully enforced an equitable servitude against the County of Loudoun to preserve a single family residential neighborhood from any alterations in permitted uses.
United States ex rel. Aarow Equip. & Servs. v. Travelers Cas. & Sur. Co. of America, 2010 U.S. Dist. Lexis 24042.  Successful appeal of Summary Judgment entered against federal subcontractor in Miller Act action in Eastern District of Virginia.
Additional Experience
Construction and consultant services contract drafting and negotiation; extensive work and familiarity with the AIA form services construction and consultant agreements.
Public/Private project contract drafting and negotiation.
Mechanic's Lien enforcement and defense, construction law litigation and dispute resolution.
Commercial lease drafting, negotiation, work-out representation and litigation including unlawful detainer and debt collection.
Commercial Broker listing agreement review and enforcement.
Enforcement and defense of employment agreements including non-competes.
Corporate and transactional work including shareholder and membership agreements, asset-purchase agreements, security agreements and buy-outs.
Commercial note drafting, enforcement and litigation.
Litigation of easements, covenants and other title and real property disputes.
Representation of religious organizations and non-profit groups.
Professional Recognition
Named a Virginia "Rising Star" by Super Lawyers in Virginia Lawyer Magazine (2015-2016)
Community Involvement
Prince William County Chamber of Commerce, General Counsel
NARFE (National Active and Retired Federal Employees) Premier Federal Credit Union, Supervisory Committee Member (2008–2010)
Practice Areas
Litigation
Education
Seton Hall University School of Law, J.D., 2006
Virginia Polytechnic Institute and State University, B.S., 2003
Professional Membership
Virginia State Bar Association
Prince William County Bar Association
Current Member of Prince William County Bar Association Judicial Selection Committee
Admitted to Practice in:
Virginia
Maryland
U.S. Circuit Court of Appeals, Fourth Circuit
U.S. District Court, Eastern District of Virginia
U.S. District Court, Western District of Virginia
U.S. Bankruptcy Court, Eastern District of Virginia
U.S. Bankruptcy Court, Western District of Virginia