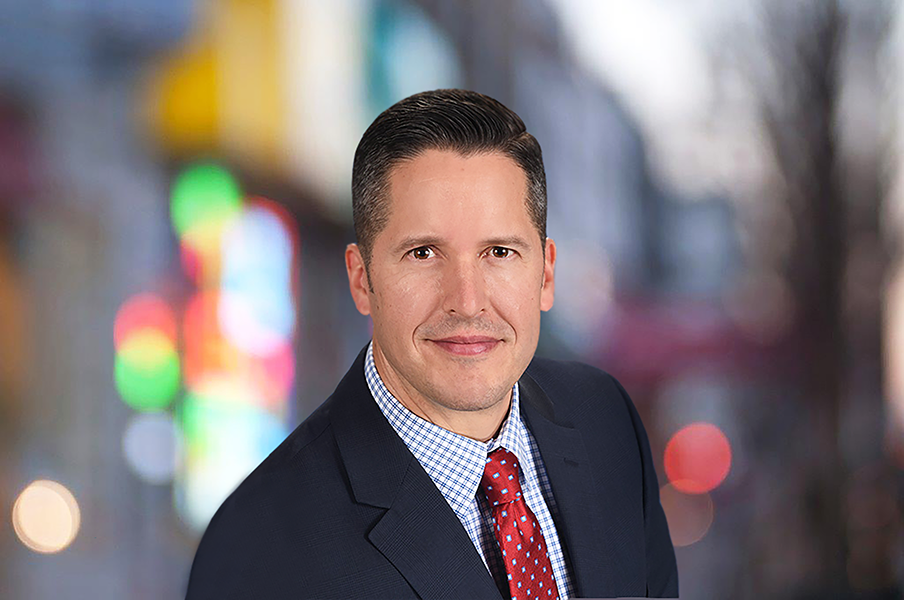 Kevin McKannan joined the firm in 2020 to continue to grow his established practice in business transactions and estate planning, while supporting his existing clientele base. He spent 10-years acquiring business experience before entering law school. Kevin advises his clients in the areas of business planning and strategy, contract formation and negotiation, choice of business entity, succession planning, estate planning, employment law, and real estate transactions. His military experience in advising commanders as a JAG officer helped him in providing counsel to business owners and executives, as well as individuals.
In addition to working with the firm, Kevin serves as a Board member with the Top of Virginia Regional Chamber and as a member of the Rotary Club of Winchester. Kevin is also a Veteran of the Army having served as an attorney with the Judge Advocate General Corps. In 2016, he deployed in support of Operation Enduring Freedom (Spartan Shield) as the Officer in Charge of the Camp As Sayliyah, Qatar Consolidated Legal Office.
In this month's employee spotlight we'll learn more about Kevin.
Tell us a little about yourself — where did you grow up? Where do you reside now?
I grew up in King of Prussia, Pennsylvania, which is just outside of Philadelphia. However, I've lived in Winchester since 1995 when I moved here immediately after graduating college. Before becoming an attorney, I worked for approximately 10-years in various businesses learning how to manage employees, run a business, and generate sales. Additionally, I'm currently in my last year of an 8-year run with the military where I've served in the JAG Corps. I deployed once in support of Operation Enduring Freedom in between running my own growing practice before I joined the Firm.
What aspect of Estate Planning and Business Transactions do you enjoy the most?
I like helping people take responsibility for their own future. Whether it's helping individuals create an estate plan to provide their family with security, or assisting business owners with the formation and growth of their business. I enjoy helping people achieve their family and business goals.
What are ways you have been assisting clients during the COVID-19 pandemic?
One of the things I've done, and continue to do, is reach out to my business clients on a regular basis to learn how they and their businesses are doing during this time, while identifying any areas where they may need assistance from me in order to keep their business afloat. With the businesses that are most affected, I've been helping them focus their efforts on ways to reduce their expenses and identify other sources of revenue to meet expenses until COVID-19 passes and the economy turns around.
I also provide regular information regarding the SBA lending programs, criteria, and processes. Another area that I believe is equally important is helping them to focus on ways to make their businesses stronger and capture more of a market share when things improve.
Go-to quarantine hobby?
Working out 5-6 days a week and daily recreational reading. Both are great stress-killers.
What is your favorite book?
I don't have one. I have several. I read books across many different subject areas, although I don't read a lot of fiction. However, my favorite fiction book is The Great Gatsby by F. Scott Fitzgerald. My favorite business book is The Dichotomy of Leadership by Jocko Willink and Leif Babin. Finally, my favorite philosophy/spiritual book is Dark Night of the Soul by St. John of the Cross.
Words of encouragement for the community?
Work on the things you can control, and try not to worry about the things you can't control. This pandemic won't last forever, so it's really a matter of looking at things in context and identify what is within your control. I'm a big Churchill fan. Churchill's leadership and inspiration helped England through one of its darkest times. One quote in particular comes to mind, which is as follows:
"This is the lesson: never give in, never give in, never, never, never, never — in nothing, great or small, large or petty — never give in except to convictions of honor and good sense. Never yield to force; never yield to the apparently overwhelming might of the enemy."  – Winston Churchill
Our enemies right now are COVID-19 and an economy that will greatly impact many businesses.
Why do you think Walsh, Colucci, Lubeley & Walsh is a great place to work?
Without hesitation it is the depth of knowledge among the team combined with a collegial atmosphere at the Firm. I'm surrounded by really smart people, who have an incredible amount of experience and they're willing to share that experience and expertise. There is an unspoken understanding here that everyone's contribution makes the team better. This is one of the main reasons I decided to join the Firm. I can't be an expert at everything, but if I can surround myself with individuals that are an expert in an area where I am deficient, then my client benefits. When you have business clients, this is a huge benefit.
If you would like to learn more about Kevin, please view his Professional Profile.