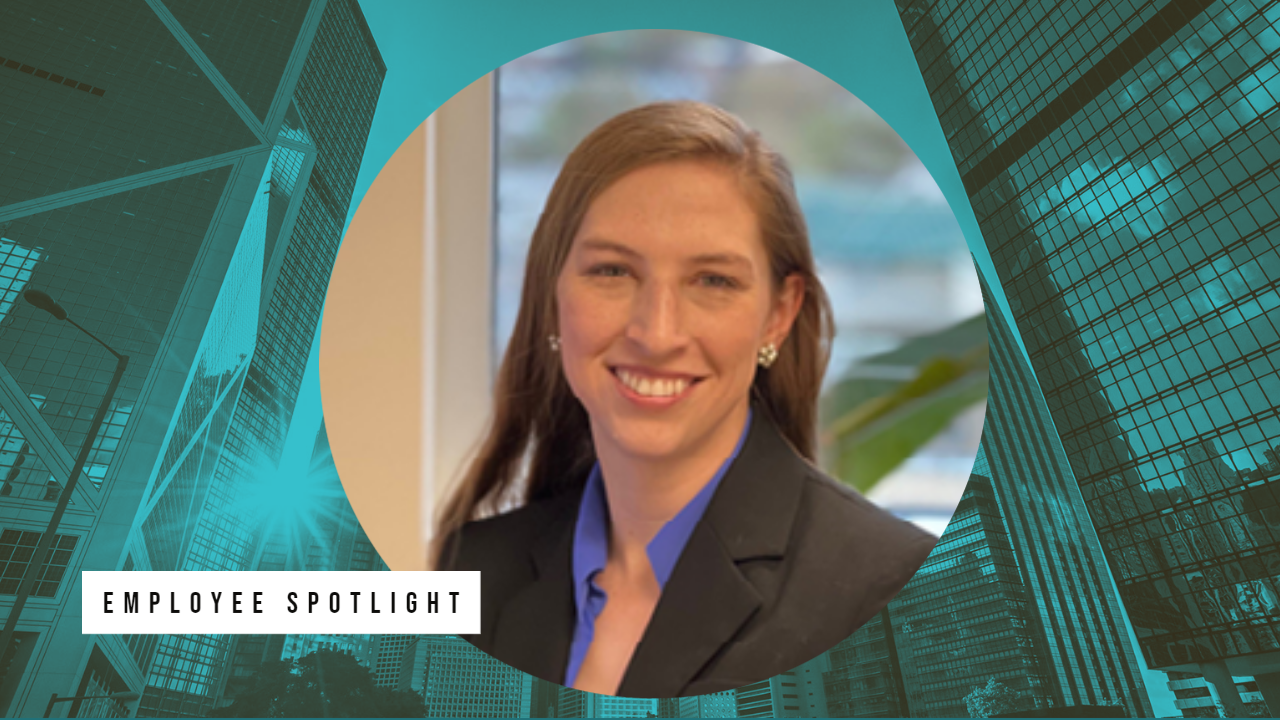 Melissa Mahan joined the firm in April 2022, as an associate for the Arlington office where she supports the Land Use & Zoning practice group. Melissa graduated cum laude from Ohio State University with a Bachelor of Arts degree in Anthropology and Sociology. She earned her law degree from William & Mary Law School where she was the symposium editor for the William & Mary Environmental Law and Policy Review.
Melissa is originally from Dayton, Ohio (go, Bucks!). In her spare time, she enjoys gardening, crafting, and making treats for both dogs and humans.
This month, the spotlight is on Melissa. 
Tell us a little about yourself — where did you grow up?

I grew up in Miamisburg, Ohio, in a house full of animals, art supplies, and activities.

What did you want to be when you were younger?

I wanted to be a writer like Mary Pope Osborne or find the real Magic Tree House. I still love a good story!

What aspect of your role do you enjoy the most? 

I enjoy puzzles and problem-solving. In every case, there is a bit of detective work to find what options are available for a property. I enjoy the challenge of navigating a path between what is desirable for localities and developers to find a solution that everyone is happy with.

Words of advice for aspiring land lawyers?

Making land useful involves knowing how people interact with each other and their environment – be ready to use interdisciplinary tools. And always keep asking questions!

Aside from a very busy schedule, what do you like to do for fun outside of work?

I keep a garden full of fruits and veggies, make dog treats, and try too many DIY projects with mixed success.

What is one thing about you that few people know? 

In college, I was part of the production team for an amateur movie about cupcakes that turn people into zombies.

Favorite place(s) to travel to?

Madrid. Specifically, a little bakery just off the Embajadores train stop.

Favorite book?

Inkheart by Cornelia Funke. I don't think anything can top the magic of being a kid who loves to read and finds out that books can be real.

Do you have any pets? 

Cinder, my 13-year-old lovebug cat, and Nala the puppy. They alternate between snuggling together on the couch and competing for attention (loudly).

What do you think makes Walsh, Colucci, Lubeley & Walsh a great place to work?

I come into an office full of people excited to see each other and solve problems – it's a great atmosphere.

Thank you, Melissa!