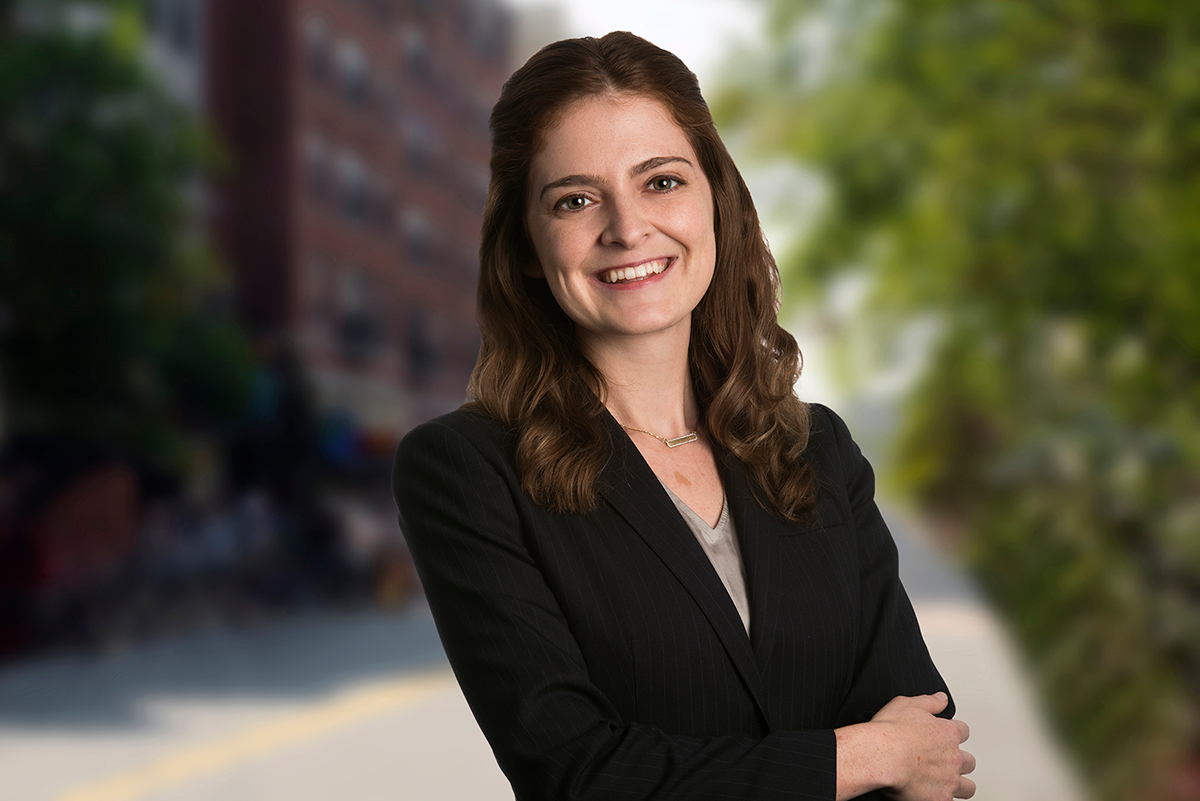 Sasha is a native Virginian and joined the firm in 2019, working in the firm's Land Use & Zoning practice group. Her practice focuses on securing zoning and land use entitlements including rezonings and special exceptions. Previously, Sasha worked as a research assistant at the Virginia Coastal Policy Center at William & Mary Law School. She also served as a summer associate at the Southern Environmental Law Center in Charlottesville, Virginia. Sasha is active in the Loudoun Bar Association, the Loudoun Chapter of the Virginia Women Attorneys Association, and a Loudoun Commercial Real Estate Women's Group.
In this month's employee spotlight we'll learn more about Sasha, the newest addition to the Leesburg team.
Tell us a little about yourself — where did you grow up, Sasha?
I grew up in the Shenandoah Valley of Virginia in the small town of Edinburg. My family moved to Asheville, North Carolina when I was in high school. I live in Sterling, Virginia now.
What aspect of Land Use & Zoning do you enjoy the most?
I enjoy the dynamic interaction of the various professionals that come together to assemble a zoning application. It is very rewarding to collaborate as a team and see the vision for a project start to come together.
Tell us about your experience conducting business during the COVID-19 pandemic? What are ways you have been assisting clients during this time?
The most significant change since the COVID-19 pandemic has been the replacement of in-person meetings and public hearings to a virtual format. I have presented at public hearings virtually for my clients and facilitated virtual meetings with local government officials and staff. Due to constantly changing local government procedures and regulations, I work to ensure I have the most current information to relay to my clients.
Outside of work, what are ways you've kept busy in with new social distancing norms?
I enjoy spending weekend afternoons hiking with my husband and dog. I've also been spending time reading, playing tennis, and lately I've been trying to catching up on classic movies to fill the gaps in my film knowledge.
Do you have a favorite show or favorite book at the moment?
I'm currently reading West with the Night, which is a memoir by Beryl Markham. She was the first pilot to fly solo non-stop from Europe to North America in 1936.
Where's one place you'd like to go that you haven't been to before?
I would love to travel to Alaska and sea kayak in the northwest fjords (during the summer, of course).
Why do you think Walsh, Colucci, Lubeley & Walsh is a great place to work?
We have a wonderful group of professionals that make working here truly enjoyable! Everyone is a team player, and I am always learning something new from my colleagues.
Thank you, Sasha!