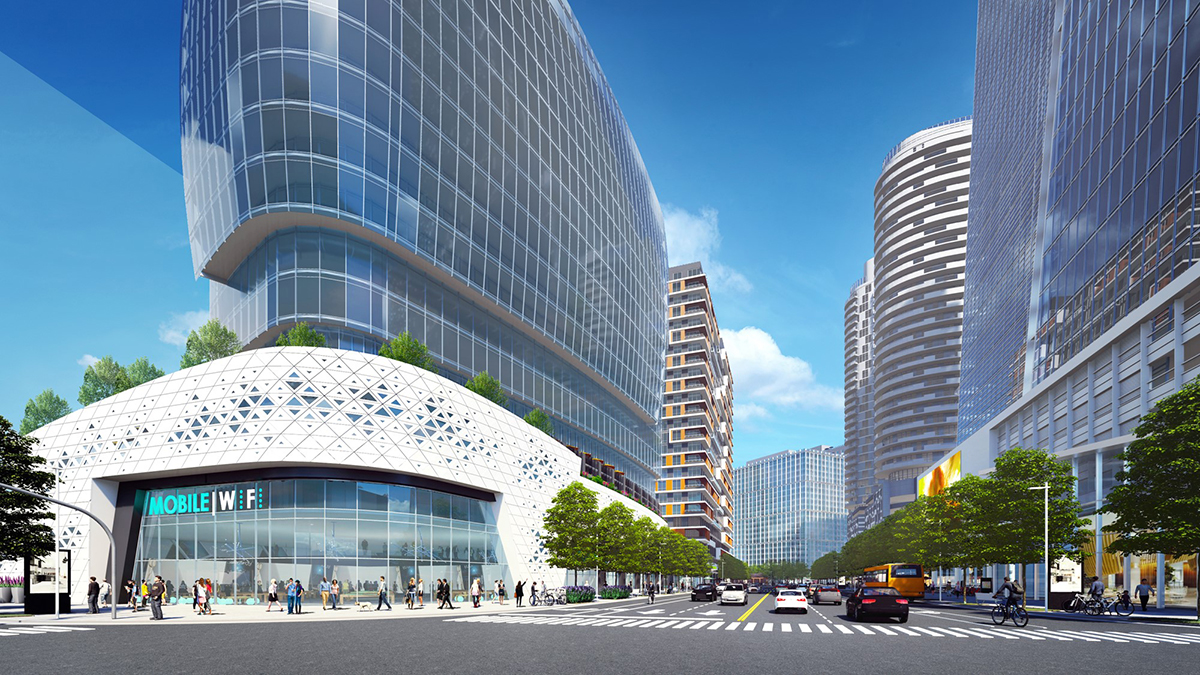 Two companion rezoning applications, both filed by Georgelas LLC as the developer representative, were approved by the Board of Supervisors on May 12th.  Technically separate applications, the West and North Spring Hill Station proposals were master planned and processed together. The West Spring Hill Station is located at the corner of Route 7 and Tyco Road in close proximity to the Spring Hill Metro Station.  Owned by The Templeton Foundation, Inc., West Spring Hill Station is the site of an Audi dealership.  The North Spring Hill Station site has frontage on both Tyco Road and the Dulles Toll Road, and is currently developed with a Tesla dealership, as well as industrial and telecommunication uses.
Rezoned to the Planned Tysons Corner Urban (PTC) District, together the applications are approved for 2.56 million square feet of mixed use development, including up to 1.01 million square feet of office uses and/or up to 1,583 residential units. The applications result in an expansion of the planned Tysons grid of streets, the creation of walkable urban blocks, and the development of eight new buildings and four new public parks.
Parks are always an important element in a Tysons proposal.  West Spring Hill Station provides 1.5 acres of neighborhood parks, including a dog park, open lawns, an art walk, and a sculptural child-centric playground. Two above grade parks are provided on North Spring Hill Station. The Galaxy Sports Deck provides a U-11 sized athletic field, two sport courts, and a playground atop a parking structure – a creative way to provide desired active recreation facilities in an urban setting. In contrast to this highly activated park, a Japanese styled contemplative Zen Garden is also planned.
Elizabeth Baker, Senior Land Use Planner, managed the entitlement process. Master planning and architectural styling by WDG Architects envisions sleek contemporary design and robust street activation. VIKA provided engineering and landscape architecture services.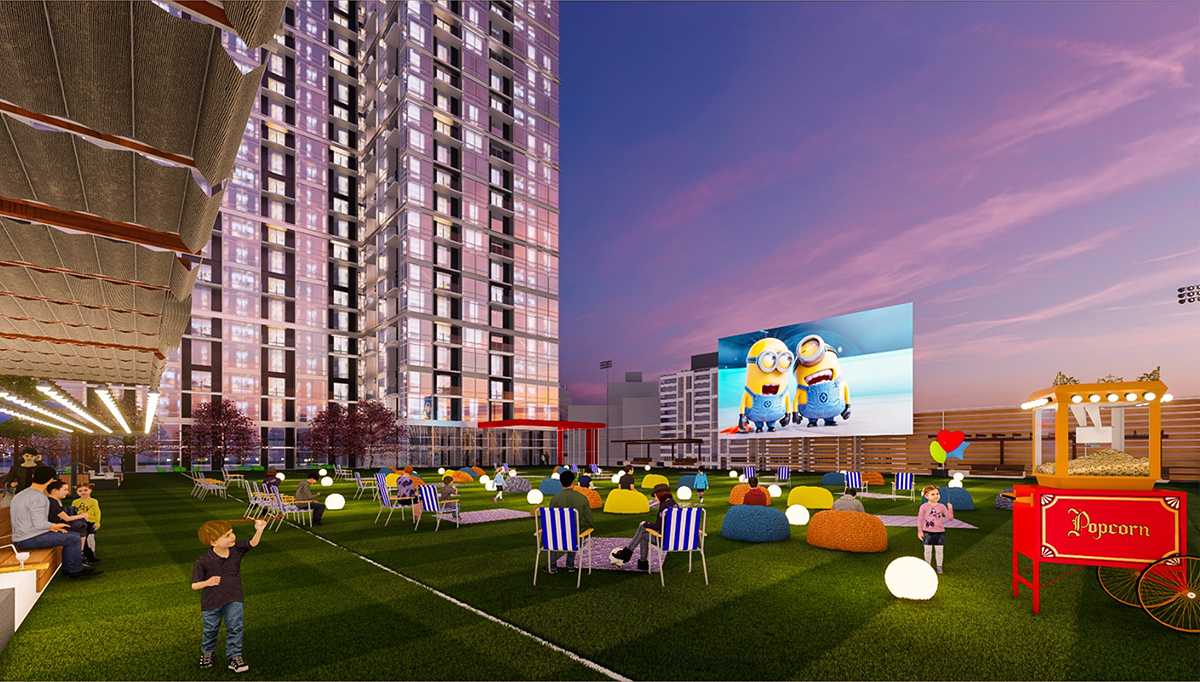 Image Source: WDG Architects