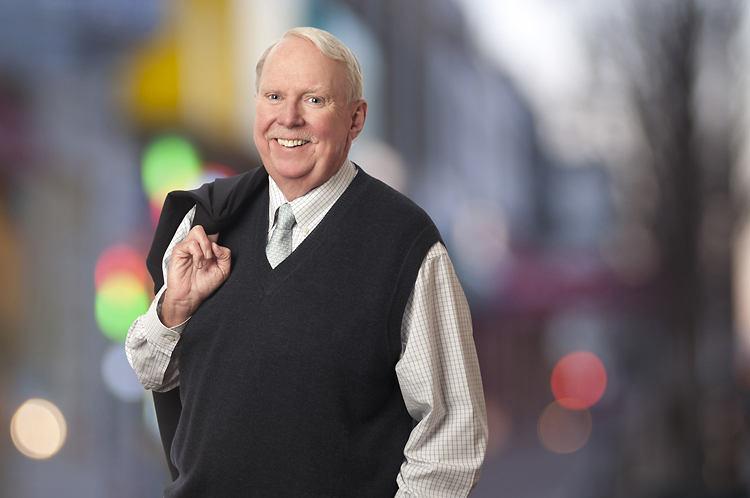 On June 6, Walsh, Colucci, Lubeley & Walsh, P.C. lost a beloved member of its family, Martin D. "Art" Walsh.
A founder and leader of the firm, Art was viewed as the go-to zoning attorney in Arlington County and Fairfax County. He helped build Walsh Colucci into a regional land use law powerhouse and his work reshaped much of Northern Virginia's skyline. Over the years, Art represented large and small clients involved with some of the most important commercial real estate development projects in the region.
Art grew up in Arlington County's Lyon Village neighborhood, and attended Bishop O'Connell High School where he played basketball and baseball. He went on to earn his bachelor's degree from the College of William & Mary, and subsequently served as an officer in the United States Army between 1967 and 1969, and the Army Reserves between 1969 and 1976. In 1969, he received the Army Commendation Medal, which is awarded for sustained acts of heroism or meritorious service.
In 1973, Art earned his law degree from the College of William & Mary's Marshall-Wythe School of Law where he served as the President of the Student Bar Association. He was committed to giving back to his beloved alma mater, and conducted various presentations on zoning, land use, and commercial real estate at the law school. The law school awarded Art the honorary Order of Coif Faculty Award and, in 2015, he was awarded the coveted Alumni Medallion Award, which is the highest and most prestigious award given by the William & Mary Alumni Association. During the Alumni Medallion Award ceremony, Art noted, "My parents inspired me and my brothers and sisters to have faith, work hard and be humble. It is that legacy that we all try to honor on a daily basis."
Of his many accomplishments, Art was most proud of the firm's success, which he began with four friends. While many thought it was too risky at the time, Art relied on a combination of hard work, good fortune, and wonderful clients to ensure the firm's success. Art was consistently recognized as a top land use attorney in publications such as Super Lawyers, Best Lawyers, Chambers, Martindale-Hubbell, Washingtonian magazine, Forbes magazine, Legal Times magazine, Law and Politics magazine, and Arlington Magazine. His commitment to integrity, generosity, and congeniality shaped the personality of the firm and its professionals.
Outside of his law practice, Art contributed to numerous philanthropic causes. For the past 23 years, he hosted an annual golf outing to raise money for the Juvenile Diabetes Research Foundation (JDRF), the world's leading global organization funding type 1 diabetes (T1D) research. The fundraiser pays tribute to Art's brother John, who was diagnosed with T1D at age 11 and passed away in 2000 due to complications from the disease. Art described the golf outing as a great way to honor his brother, reconnect with colleagues and clients, and contribute to JDRF. In 2016, Art received the Rapaport Lifetime Service Award, which recognized his tireless efforts in raising more than $1.5 million over the years for JDRF.
Art was a loving husband to his wife, Nan Walsh, and a loving father to his children, Ada-Marie Aman and Sarah-Nell Walsh. He will be remembered for his tremendous sense of humor and congenial personality, his generous nature, and for caring deeply for his friends and colleagues, many of whom are proud to call him a mentor.
Art will be deeply missed as both a friend, leader, and colleague. His passing is an immense loss to all who knew him, and the firm asks that you keep your thoughts and prayers with Art's family during this difficult time.
JDRF Mid-Atlantic Chapter
1400 K Street NW, Suite 1200
Washington, DC 20005
Cards and notes of condolence may be sent to the Walsh family:
c/o Walsh, Colucci, Lubeley & Walsh
2200 Clarendon Blvd, Suite 1300
 Arlington, VA 22201