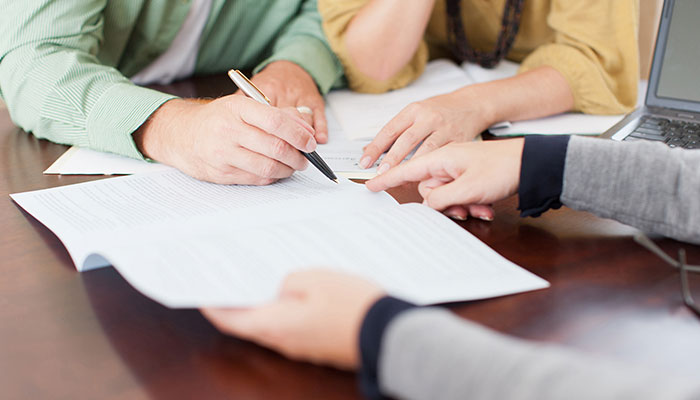 Often, one of the first steps in the process of selling or buying property is entering into a letter of intent with the other party. Because an LOI is less formal and detailed than a purchase contract, many clients feel comfortable signing an LOI prior to involving an attorney; however, there are a number of key considerations for a party negotiating an LOI. Many such considerations are dependent upon whether the party is the buyer or the seller, including such basic considerations as whether or not it is advisable to sign an LOI and the level of detail to include in an LOI. Members of the Firm's transactional team are experienced in walking clients through these key considerations and can help clients avoid common pitfalls.
Courts have taken various positions regarding whether LOIs are binding and enforceable agreements. In a recent decision[1], the Virginia Supreme Court held that an LOI (or, as it was referred to in the case, the "term sheet") was itself an enforceable agreement. Decisions regarding the enforceability of LOIs are generally fact-specific, but specific language can be included in an LOI to address enforceability issues head-on. The enforceability of an LOI is an important consideration for both seller and buyer.
An LOI is the first attempt of the parties to memorialize the terms of their deal, and it sets expectations going forward. An attorney reviewing an LOI can help to identify errors, additional considerations, or problematic or unclear LOI terms. When you proceed to contract negotiations, it is difficult to alter an LOI term that may not have received enough attention or consideration at the LOI drafting stage. The other party will likely perceive a change to an LOI term as a renegotiation of the deal, and their response could be negative and resistant.
An LOI is a first bite at the apple, and although it is neither practical nor advisable to include every deal point in an LOI, an LOI can be a good and relatively inexpensive vehicle to bring to light unusual, key, or controversial deal terms. Without attorney involvement, a mistake parties often make is using a generic one-size-fits-all form LOI that does not reflect or attempt to tackle any of the nuances of their particular deal, such as conditions precedent and details regarding any necessary land use approvals. If there is an issue that may be contentious, the LOI provides an opportunity for the parties to resolve that issue prior to spending a lot of time and money negotiating the finer points of the contract. The LOI drafting and negotiation process can help the parties determine whether they are actually in agreement on key issues and identify the finer points that will need to be addressed in greater detail in the contract.
Finally, a key element that may appear in a LOI is an exclusivity clause. Such a clause generally provides that a seller agrees not to solicit, consider, or accept offers or bids from any other party for a specific period of time after the execution of an LOI to allow the parties, in good faith, to attempt to agree on a binding contract. Exclusivity provisions typically provide that they are enforceable against the seller, even if the rest of the LOI is not. Sellers and buyers generally have different views on exclusivity clauses. Exclusivity clauses are often glossed over but are worthy of discussion and consideration.
Once the LOI is finalized, the real fun of drafting and negotiating a contract can begin!
[1] LongView International Technology Solutions, Inc., et al. v. Terry Lin, et al., Record No. 160228, From the Circuit Court of Fairfax, CL 2014-14312.