Walsh Colucci assisted the applicant, Davis Drive, LLC, in the recent approval of a rezoning and zoning modification application for a 1.98-acre site to accommodate the development of 20 townhomes. The site is located on the north side of Belfort Park Drive between Glenn Drive and Davis Drive. The recently approved General Plan designates this property as in the Suburban Compact Neighborhood Place of the Suburban Policy Area. The General Plan calls for this place type to provide opportunities to develop small infill parcels near traditional suburban neighborhoods. This place type envisions a mix of housing types, with townhomes listed as a core use.
The development of 20 townhomes at this location will provide a complementary addition to the surrounding community in the Sterling area. The future residents of these townhomes will enjoy an active recreation space approximately 8,000 square feet in size that will include garden features with various trees and shrubs, picnic tables, and park benches. There is also an extensive pedestrian network that the residents may use to visit the commercial areas in the vicinity. During the rezoning process, several challenges arose prior to the approval of the application. In particular, County staff and the Planning Commission expressed concerns regarding the adequacy of parking for the project and the applicant's plan to convert the existing and currently VDOT-maintained stormwater management pond located on the property to an underground stormwater detention facility to be maintained by the homeowners' association. Additionally, neighboring residents from the adjacent community voiced their concerns about the application.
The applicant addressed these concerns by hosting multiple community meetings and agreeing to proffer commitments that mitigate the impacts of the application. Specifically, the applicant agreed to increase the contribution amount of seed money to the homeowners' association for the maintenance of the underground stormwater facility; increase the amount of affordable housing units; provide an enhanced vegetative buffer along the northern boundary of the property to mitigate visual impacts for the adjacent community; increase the amount of parking spaces for a total of five parking spaces per townhome unit; and install traffic improvements for the intersection of Belfort Park Drive and Glenn Drive.
With these approvals, a vibrant residential piece will be added to this area which will help fulfill Loudoun County's vision for quality design and affordable housing. The development will provide a compatible addition to the existing neighborhood and help address the spectrum of unmet housing needs in Loudoun County. Through its ability to work collaboratively with County representatives, the applicant was able to find a path forward and gain near unanimous support for the Belfort Park Drive Townhomes project from the Loudoun County Board of Supervisors on November 17, 2020.
Loudoun County land use attorney Sashenka Brauer led the development team through the approval process. For more information about this project or to learn more about our Land Use & Zoning practice please contact sbrauer@thelandlawyers.com.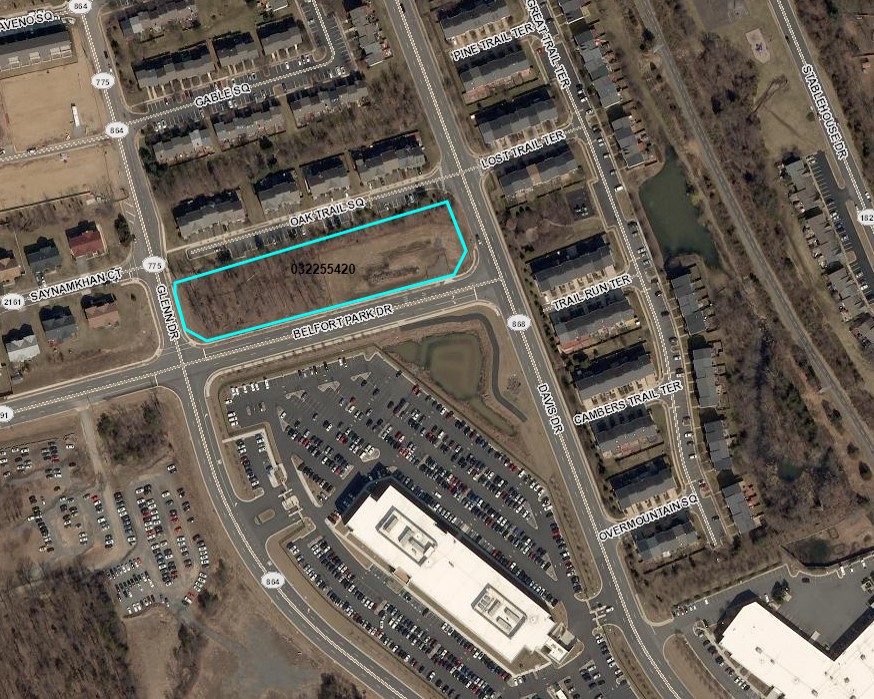 Image Source: Urban, Ltd.