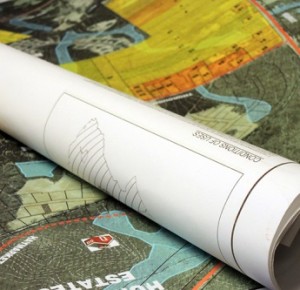 Occasionally, the artificial lines that separate jurisdictions seem to cause more trouble than they're worth. This most often occurs when land in a county is adjacent to a city or town and public utilities lie just out of reach — the brass ring on the development merry-go-round. In those circumstances, it may be possible to move the lines.
At the end of 2014, a three-judge special court appointed by the Virginia Supreme Court entered an order adding more than 600 acres to the Town of Front Royal in Warren County, and approved a planning process that will ultimately lead to development of the annexed land. WCL&W represented Front Royal Limited Partnership (FRLP) in this matter and has substantial experience in Virginia annexations.
Boundary line adjustments are governed by a complex and detailed statutory structure and, in some cases, by orders from courts granting localities immunity from involuntary annexations. Virginia cities are forbidden from seeking to annex surrounding county lands without the consent of those counties, but Virginia towns are not so constrained. Even as to cities, however, it remains possible for a landowner to initiate a petition to be brought into a municipality. And it is possible for essentially all localities to enter into "Voluntary Settlement Agreements" adjusting their boundaries and reaching other potentially far-reaching agreements on a wide variety of planning, zoning, and fiscal issues.
Some four years ago, FRLP commenced just such a citizen-initiated petition with Front Royal. This followed the collapse of the market in 2006–07, prior to which FRLP had been under contract with a major regional developer. In order to make the land once again attractive to potential purchasers, FRLP concluded that it had to be in a position to promise the availability of public utilities and other services, and to assure adequate access to its land, and to the Town itself.
After many months of filings with the Town and with the Virginia Commission on Local Government (COLG), the Town and the County agreed that annexation of the FRLP property was actually in the mutual interests of all parties. What had begun as a citizen-initiated process thus morphed into an application for a Voluntary Settlement Agreement that would bring the land into the Town, provide for improved access, protect the County from the loss of proffered funds (principally for schools), and permit significant development of the land consistent with an amended Town Comprehensive Plan.
All such boundary line adjustments must be reviewed by the COLG, which offers recommendations to the three-judge court as to the effect such adjustments would have on the jurisdictions involved, the property owners, and the Commonwealth. In this case, the commission recommended approval of the VSA and, following a hearing, the court entered an order that not only blessed and incorporated the agreement but also, for the first time in Virginia history, ruled that a property owner (and not just the jurisdictions involved) is a proper party to a VSA, and that it is bound to its terms and conditions. This proved critical because the Town and County were concerned that FRLP would not be so bound, and that they might not be guaranteed its continuing performance if it were not subject to the court's order.
For more information, contact John Foote at 703-680-4664.