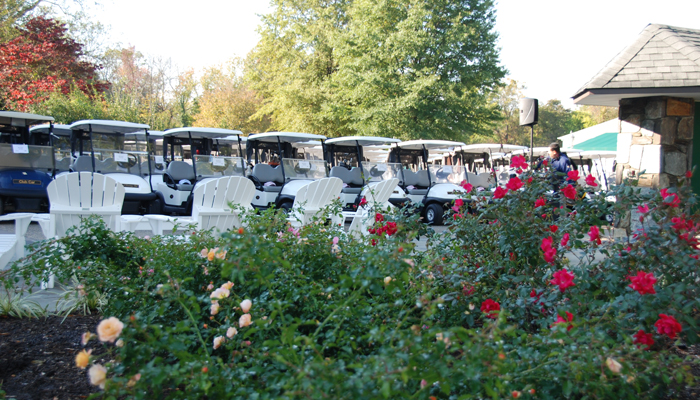 This year's JDRF Golf Outing went off without a hitch or drop of rain. After having to reschedule the September event due to heavy rains, Art Walsh couldn't have asked for better course conditions or a brighter day to raise money for type 1 diabetes (T1D) research. October 17 turned out to be a splendid day. 140 golfers, playing in sixsomes, maintained a record pace and finished their rounds just as guests began to arrive for the reception, raffle, and silent auction that evening. When it was all over, the golf event raised $67,585, increasing the total amount raised for T1D over the past 19 years to more than $1.1 million.
On behalf of Art Walsh, we'd like to thank our clients, friends, and family who participated in this year's event and donated generously to JDRF. Online donations to JDRF can still be made through the end of the year by visiting the firm's fundraising webpage. Contributions are 100% tax-deductible. To learn more about T1D, please visit JDRF's website.
Scroll down to view team pictures (you can save them by right-clicking on the image and saving to your desktop) and be sure to visit our Twitter and Facebook pages for additional images taken during the event.