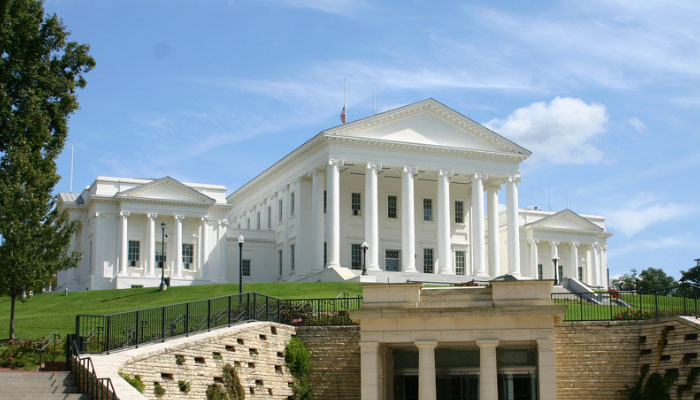 The Virginia General Assembly concluded its 46-day 2017 session on February 25, 2017, passing more than 1,800 bills and making adjustments to the $107 billion biennium budget to address a $1.2 billion revenue shortfall. Of particular priority, the legislature agreed to retain a three percent salary increase for state employees and a two percent raise for school instructional and support positions. The legislature also provided $34 million to localities for per-pupil spending, restored $20 million in funding for higher education, and maintained the cost-of-competing adjustment for school support positions.
Due in large measure to the fact that all 100 House of Delegates seats and three statewide offices are up for election in November 2017, this year's session was somewhat less eventful in terms of social issues as compared to prior sessions. Both chambers focused on bipartisan "kitchen table" issues and approved legislation requiring, among other things, health insurance companies to cover 12-month supplies of prescription birth control, and providing local governments increased authority to regulate shared economy home rental platforms.
As was the case in 2016, economic development proved a major issue throughout the session. The General Assembly restored $7.5 million in funding to a private sector growth and job creation effort known as "Go Virginia." Once operational, the initiative will provide competitively awarded grants for economic development, research, and workforce training projects across the Commonwealth.
Along with its Washington, D.C., and Maryland counterparts, the General Assembly voted to establish an independent "Washington Metrorail Safety Commission," which will be charged with overseeing safety issues for the Metrorail system. This came after the Federal Transit Administration threatened to withhold money from a range of transportation projects in all three jurisdictions. The General Assembly also passed legislation to force the governor to review the existing Washington Metropolitan Area Transit Authority Compact regarding governance, financing, and operational revisions.
From a land use perspective, the legislature passed several bills significant to the development industry. Among the most important is HB 1697, which extends to July 1, 2020, the sunset date for commercial or residential subdivision plats, recorded plats, site plans, special exceptions, special use permits, and conditional use permits that were valid and outstanding as of January 1, 2017.
HB 1797 eliminates the burdensome notice requirements for amendments to proffered rezonings under Va. Code Ann. § 15.2-2302 (h), which previously required those seeking a proffer condition amendment to provide written notice of the application to all owners of parcels subject to the same existing proffers. Henceforth, notice for amendments to proffered rezonings will follow the same notice procedures required for rezonings under Va. Code Ann. § 15.2-2302 (b).
The General Assembly also passed land use legislation related to green development zones (HB 1565), payment of delinquent taxes or charges prior to filing land use cases (HB 2469), vested rights related to structures that do not require permits (SB 1173), contractor licensing (SB 1193), waterfront development (SB 1203), and notice of zoning violations (SB 1559). HB 2303 provides clarification to the Virginia Residential Landlord and Tenant act under Va. Code Ann. § 55-248.2, and SB 1034 provides a $5 million limit on the amount of historic rehabilitation tax credits that may be claimed by individual taxpayers.
The legislature also defeated all attempts to modify last session's Proffer Reform Legislation, which represents the most sweeping change to Virginia's unique proffer system since it was first created in 1974.