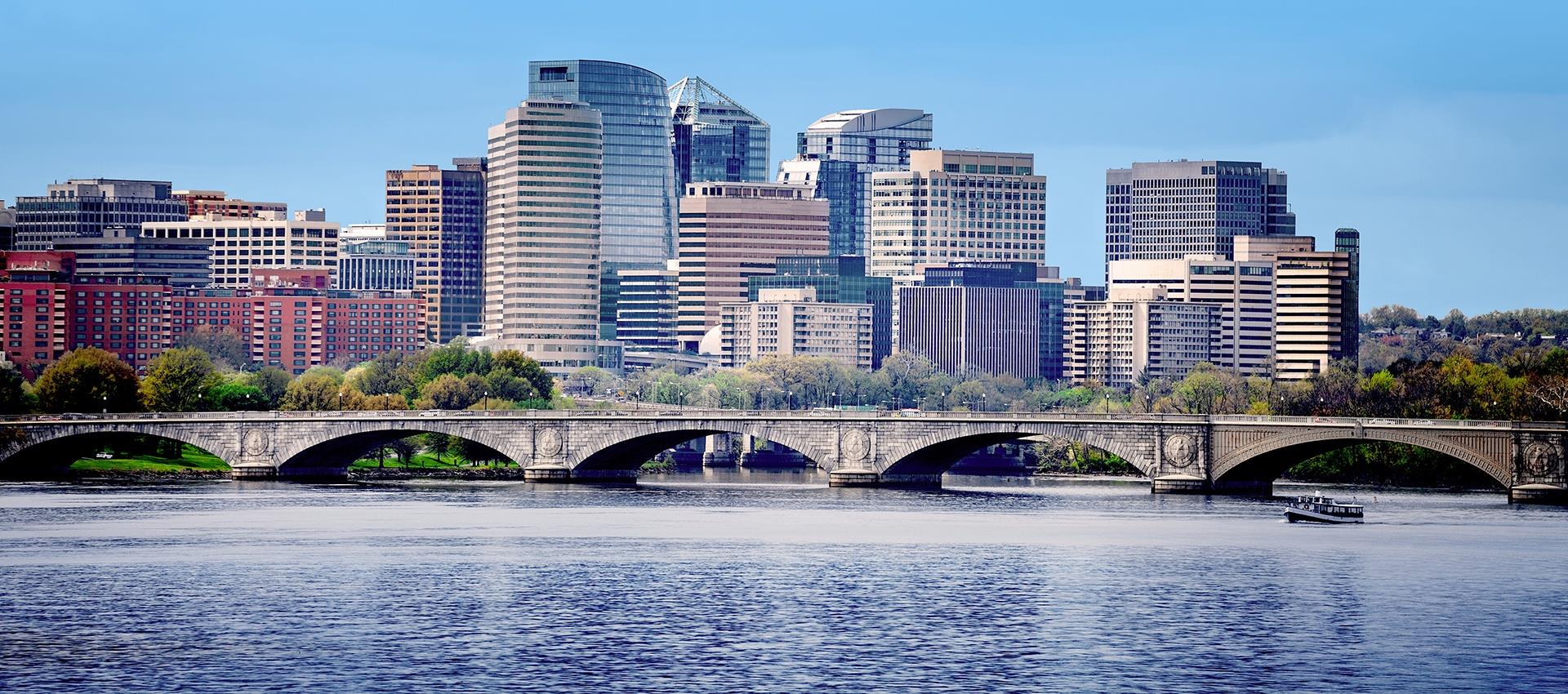 On July 15, 2023, the Arlington County Board adopted Zoning Ordinance amendments and a new County Code chapter to codify the recommendations of the Future of Outdoor Dining (FOOD) Study related to outdoor dining areas.
The amendments seek to streamline the approval process such that outdoor café seating may be approved via an administrative or use permit review process in both public- and privately-owned spaces. The draft framework proposes amendments to Articles 7, 8, 12, and 14 of the Arlington County Zoning Ordinance.
Some of the changes include the following:
On Private Property (Not Subject To County Easements): Outdoor cafés must obtain a outdoor café license created under the newly-adopted Chapter 70 of the Arlington County Code. Café furniture (e.g., tables, chairs, bars, server stations, and canopies) would be permitted to be affixed to the ground, and sound/AV equipment will no longer be permitted in areas across an alley or abutting a R or RA districts without use permit approval. Lighting must be located within or immediately adjacent to the outdoor café and be directed into the outdoor café area. Outdoor cafés may be located on non-required parking spaces, and on otherwise required parking spaces with approval of a use permit.
On Public Rights-of-Way/Sidewalks: Outdoor cafés may be permitted by administrative approval subject to obtaining a Chapter 70 outdoor café license and adhering to revised Zoning Ordinance standards. Outdoor cafés must be located in front of restaurants (rather than separated from the restaurant), cannot be enclosed, must adhere to normal operating hours of the restaurant, and ensure a minimum six-foot wide straight and unobstructed clear sidewalk zone. Sound and AV equipment may be permitted within day/hour restrictions as specified by the Zoning Ordinance.
On Privately Owned Public Spaces ("POPS"): POPS refers to areas of private property that are either subject to public access easements/licenses, or were dedicated publicly-accessible areas per a prior zoning entitlement (e.g., a plaza or courtyard). Outdoor cafés may be permitted in POPS only by use permit and a Chapter 70 outdoor café license. The use permit review process will confirm, among other things, that the POPS was not provided as a community benefit for the purpose of earning additional density, that the proposed outdoor café would not obstruct or prevent public access to pathways or points of interest, and the proposed outdoor café space would be a minor feature relative to the overall square footage of the POPS.
Initial application period for the permits and licenses needed for outdoor dining will run from September 1st through October 16th.
Recognizing the need to broaden the types of food-related uses that could be permitted in commercial areas (e.g., shared kitchens, catering establishments, etc.), the County Board revised the Zoning Ordinance's use tables and outdoor café regulations (under Article 12) to permit outdoor cafés as an accessory use to a food establishment.
Staff is also in the process of updating the County's Guidelines for Outdoor Cafés to reflect the changes to the review and approval processes.  It is anticipated that the updated administrative document will be posted online and available in Fall 2023 and will serve as a comprehensive resource for applicants.
Restaurants are a critical component of sustainable and active mixed-use areas in Arlington County. The County's pandemic-era Local Emergency Declaration, which expired on August 15, 2022, created an expedited process for temporary outdoor dining seating areas ("TOSAs") to allow restaurants, bars, and cafes with valid Certificates of Occupancy to provide outdoor seating through an expedited and application process.
More specific information on the adopted changes may be found here.