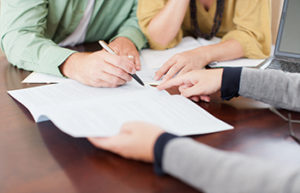 Location:
Fairfax County
Services:
Real Estate Transactions
Tysons Central, the approximately two-million-square-foot mixed-use development near Metro's Greensboro Station on the Silver Line, establishes Tysons as Fairfax County's newest urban center. Once the Firm's land use attorneys accomplished the property's rezoning, the transaction team began assisting the developer through various phases of the development process, including navigating the implementation of entitlement approvals, and negotiating and drafting proffer allocations, reciprocal easements, development agreements, construction contracts, and subdivision and easement deeds — all of which ensure coordinated development of the project.
Working closely with the Virginia Department of Transportation and the Washington Metropolitan Area Transit Authority, the Firm is managing the abandonment of a portion of the service drive that runs from Route 123 to Route 7 adjacent to Clyde's restaurant. The firm has drafted documentation allowing for the relocation of the physical roadway and the utility facilities located in the road. These agreements allow for integrated development among the property owners, utility companies, and VDOT ensuring that the essential requirements for continuous utility service and access are met during the construction process.
The Firm's expertise continues to be a key component to Tysons Central's success, ensuring the project ultimately conforms to the County's vision as set forth in the approved development plan.
← Case Studies