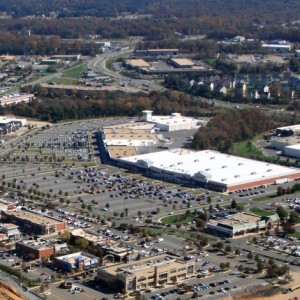 On January 13, 2015, the Fairfax Circuit Court ruled that a Tysons Corner landlord was in violation of a co-tenancy provision in a 24-year old lease provision requiring "quality retail establishments which sell the highest quality good and which are 'luxury' tenants selling premium brands."  The ruling in Fairfax Square LLC v. Hermes of Paris, Inc. (Case No. 2014-06509), provides a cautionary tale to landlords and a good lesson for tenants about using specific examples in lease negotiations.
The case was brought by the landlord after Hermes, an anchor tenant since the mall opened in 1990, sent a notice of default of the co-tenancy provision. Hermes complained that certain new tenants, including USAA Bank, high-end appliance seller Miele, and local jeweler Liljenquist & Beckstead, were not "luxury" tenants and counterclaimed seeking a declaration that landlord was in default.
The court analyzed the co-tenancy provision as a restrictive covenant and required Hermes to prove the restriction. Under the precedent of Scott v. Walker, 274 Va. 209 (2007), the court construed the restrictive covenant against Hermes and resolved any ambiguity in favor of the free use of land. The court ruled that the co-tenancy provision contained latent ambiguities and permitted parole evidence supporting the parties' positions, including interpretation of what the references to "Tiffany, Fendi and Gucci" meant. The court ultimately determined that the new tenants were not "luxury" tenants on the same scale as Tiffany, Fendi, and Gucci and found the landlord in default allowing Hermes to terminate the lease prior to the end of the 2020 term.
In Virginia, residential leases are governed by the Virginia Landlord Tenant Act, but Virginia law imposes few statutory requirements on commercial landlords. Instead, the relationship between commercial landlord and tenant is governed strictly by the terms of the lease subject to traditional contract law principles. Because Virginia procedure provides that commercial lease disputes arising through an unlawful detainer action may be decided in the General District Court, a court not of record, the vast majority of lease disputes do not result in reported opinions from either the Virginia Supreme Court or the local Circuit Court. Most of these types of lease disputes involve a tenant's inability or failure to pay rent, how and when a tenant will vacate the premises, and ultimately how much a defaulting tenant will owe its landlord. Accordingly, the decision in Fairfax Square v. Hermes provides a framework for practitioners who draft commercial leases to better understand how a court might interpret the non-monetary provisions of a lease. Under its guidance, landlords should be careful to avoid detailed examples that, if not met, would allow a tenant to terminate a lease early without penalty. Likewise, tenants should push for detailed specific examples that, if not met, can provide a justification for claiming a non-monetary default by a landlord.