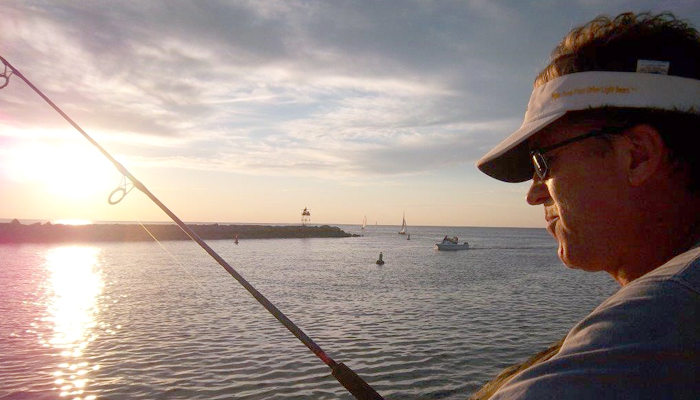 Garth is recognized by U.S. News and World Report as one of The Best Lawyers in America©, was named a 2016 Top Rated Lawyer in Construction Law by American Lawyer Media, and has earned a reputation as an effective, diligent, down-to-earth counsel when it comes to complex business disputes—from construction sites to boardrooms. Garth has represented national and regional companies in many industries and has successfully defended his clients from claims of breaches of condominium warranties, structural design defects, delay damages, bond defaults, and myriad complex business torts.
The path to law school took Garth on a roundabout journey playing Division III basketball at Trinity College in Connecticut, playing keyboards in a coffeehouse band, and selling Pringles all over New England for Procter & Gamble. But once he set his sights on the American University Washington College of Law, the route to practicing law in Northern Virginia was straight and narrow. Garth began his career at Hazel Beckhorn and Hanes, now Reed Smith, and since then has been consistently recognized by his colleagues, peers, and legal organizations for his effective work as a business problem solver using litigation, only when necessary, as a means to an end.
The Land Lawyers: What types of cases do you focus on?
Garth Wainman: While our firm is known as a leader in land use and development throughout Virginia, I have worked to build a vibrant business and commercial litigation practice. The firm is blessed with a number of excellent lawyers who understand our clients want sound, practical advice that gets their deals done. As a registered agent and counsel to more than 50 local and regional businesses, I am fortunate to work with some marvelous entrepreneurs and help them through the phases of building their businesses, increasing their workforces, and succession planning so that the next generation can inherit vibrant successful companies.
While our real estate clients need assistance with everything from acquisition, construction contracting, permitting, disputes with localities, contractor problems, and mechanics liens, sales or leasing—our non–real estate business clients look to us to help them with drafting organizational documents, form contracts and employment agreements, and related labor issues. A specialty we have developed is the drafting and enforcement of non-compete and non-solicitation agreements. These agreements, if not drafted correctly, can spawn considerable litigation and expense. We routinely review and update these agreements and company employment manuals for our clients to help them avoid the common problems that may arise under both. You can read more about these agreements in an article I wrote for this month's newsletter.
TLL: You also work with businesses on commercial transactions and complex real estate and financial matters. Explain what type of issues you handle?
GW: For many years I represented several regional banks handling work-outs with their commercial borrowers. I was able to identify resolutions and renegotiate outstanding debt. Commercial leasing is another area of our expertise. Tenants will often accept a landlord's form lease without knowing which protective clauses to include. Leases are often one of the largest long-term debt obligations for a commercial tenant and they need an experienced negotiator on their side. I firmly believe that meeting with an experienced attorney prior to signing a lease is an investment that pays off in the long run.
TLL: Last year, you were featured in American Lawyer Media's 2016 Top Rated Construction Lawyers. Tell us about your work over the years in relation to this recognition.
GW: Many years ago, when Cellar Door Productions wanted to build a music amphitheater in Haymarket, my partner, John Foote, handled the zoning. During construction of Jiffy Lube Live, approximately one-third of the earthen berm—the largest one on the East Coast—slid down the hill during a rain storm. I was hired to negotiate the rebuilding of the pavilion and successfully litigated the case to a result that covered my client's costs and then some.
In 1997, the David and Lucille Packard Foundation purchased a defunct underground Cold War bunker, known as Mount Pony in Culpeper, Virginia, with plans to convert it into a storage site that would house a vast collection of movies, television shows, and recordings from the Library of Congress. The renovation of the underground bunker also included the incorporation of a green roof system that eventually failed. I was hired to represent the Packard Foundation. Through a series of successful motions and prudent mediation, a resolution was reached, the green roof was rebuilt, and the foundation continues on with its philanthropic work.
TLL: Aside from a very busy schedule, what do you do for fun?
GW: For many years, I was lucky enough to coach both my son and daughter on their baseball, softball, and basketball teams. These days, I try to play tennis a couple times a week and making time to play the piano and guitar remains a constant pleasure.
TLL: What are your favorite things to do?
GW: My passion is fishing, and because I grew up going to beaches on Long Island Sound, I have tried to live near the water most of my life. These days, I live in Belmont Bay, on the Occoquan River, where I enjoy my kayak and fishing for the elusive snakehead, an invasive species from Asia that is an excellent game fish and makes an even better dinner. When I can get away, I head for the Florida Keys to snorkel and fish for spiny lobster and other game fish.
TLL: Why do you think Walsh, Colucci, Lubeley & Walsh is a great place to work?
GW: Simply put, we hire intelligent well-rounded attorneys with the work ethic and drive to become our partners. We often spend 10-hour days together, so it certainly helps if you like being with one another. When a firm hires bright and thoughtful people, and provides the necessary mentorship and challenging work, it becomes a firm that people want to join and develop their careers. We have established strong friendships and relationships with our colleagues and clients over the years, and it is rare that anyone leaves. That means we are doing something right!
TLL: Thank you, Garth!