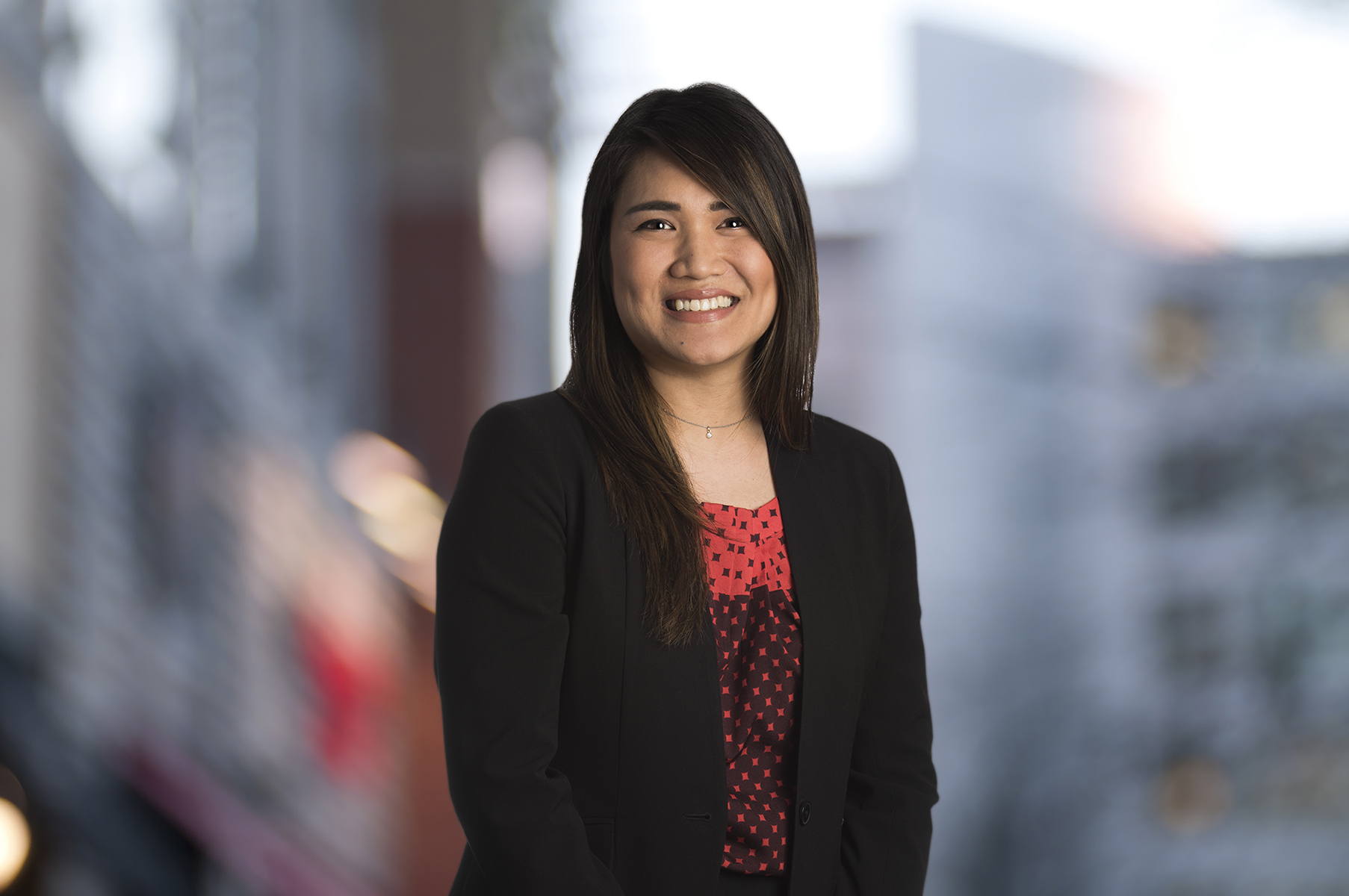 Kathy Taylor joined the firm in 2018 and works in the firm's Land Use & Zoning practice group. Her practice focuses on securing zoning and land use entitlements including rezonings, special permits, and special exceptions. Previously, Kathy served for two years as the judicial law clerk to the Honorable Penney S. Azcarate of the Fairfax County Circuit Court before she entered private practice with a boutique litigation firm. Kathy is active in the Fairfax Bar Association (FBA), as she currently serves on the Board of the FBA Young Lawyers Section and on the Committee for the Fairfax Law Foundation's annual Heroes v. Villains Run for Justice 5K. She most recently received a 2019 FBA President's Awards for her dedicated and exceptional service over the course of 2018.
In this month's Employee Spotlight, we will learn a lot more about Kathy Taylor.
Thank you for participating in this month's Employee Spotlight, Kathy! Tell us a little about yourself — where did you grow up?
Northern Virginia — born and raised — particularly in Fairfax County. Technically, though, there were a couple periods when I lived outside of this area. First, right after I was born, my family moved back to the Philippines, where we stayed until I was about three years old. So, my first language was a mix of Tagalog and English. Also, fun fact — I lived in Las Vegas for a year when I was in 2nd grade.
What did you think you wanted to be when you were younger?
This is a bit embarrassing, and I have no recollection as to WHY, but I wanted to be a waitress at Wendy's when I was younger. Until I realized that Wendy's doesn't even have waitresses!
What interested you about the legal field, specifically land use law?
My parents were the ones who always believed I was destined to be an attorney. Despite majoring in history, I continued to fight their lifelong dream for me even up to the point when I took a job at a law firm as a bankruptcy paralegal. In reality, I had only taken that job because it was one of the few positions I was offered right after I returned from living abroad during the financial crisis of 2007-2008.  However, it was during this experience that I realized that my skill set very much aligned with that of an attorney's. I also discovered I really enjoyed helping people in this capacity. Thus, I finally made my parents very happy when I decided to pursue law school. Though I began my legal career in domestic relations, I became drawn to the area of land use and zoning, after learning how relational and dynamic all of it actually is.
What aspect of your role do you enjoy the most?
Though the zoning and development process can be adversarial at times, I appreciate that all the players, from the developers, to the community members, to local staff and elected officials, really have the same vision in mind – to create and provide livable, quality communities that better our future.
Who would you consider a mentor in the Arlington office and why?
Everyone, including those not on the land use and zoning side of the office, has been quite helpful thus far. I am constantly learning new things every day from so many different people. However, if I had to choose, I am very grateful for the invaluable mentorship of Lynne Strobel. I feel very fortunate to have the opportunity to learn from "the best," as many in the industry have described her. She is experienced, intelligent, professional, hard-working, and thorough. Thank you for your mentorship and guidance, Lynne!   
Aside from a very busy schedule, what do you like to do for fun outside of work?
I love cooking and baking. I also love checking out new coffee shops. I've discovered that adult coloring books are a great way to quiet the mind and relax for me. So, carving out time to sit down with my 8-year old daughter and just color together is something I try to do as often as I can! I have a love/hate relationship with running, but I do enjoy it. Lately, playing with our new puppy, Stanley, is probably what I look forward to the most these days
What is the one thing about you few people know?
I lived in Japan for almost two years after I graduated and got married, and my husband and I taught English as a Second Language at an International School and for a church outside of Tokyo. In addition to falling in love with the culture and the people, I love (and miss) a good bowl of ramen. Thus, I am constantly searching for tasty ramen spots in the area and whenever I visit new cities.     
What is your favorite show at the moment?
Well, if one were to peruse my "saved shows" list — it would include TV series like This is Us, Downton Abbey, Parenthood, The Marvelous Mrs. Maisel, Mad Men, to name a few. I am actually looking for a new series, so if anyone has any suggestions…
Why do you think Walsh, Colucci, Lubeley & Walsh is a great place to work?
I really appreciate how everyone works hard and strives for excellence. But, at the same time, people remain friendly, helpful, flexible, and down-to-earth. There is a family-like quality to the firm that is certainly necessary, considering the number of hours we seem to spend together at the office at times!
Thank you, Kathy!