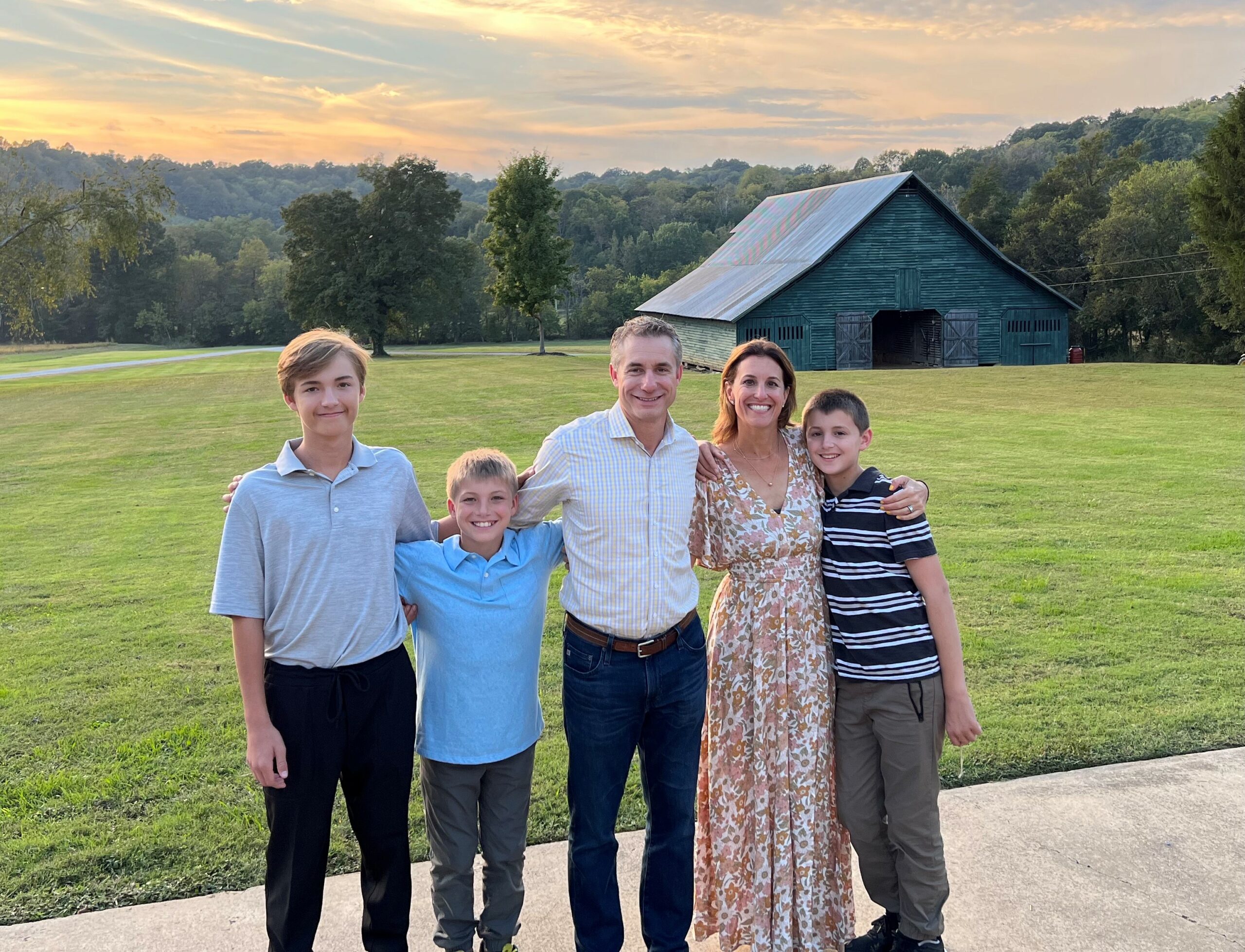 Michael, an experienced litigation attorney, leads the firm's Eminent Domain Practice Group. In eminent domain matters, Michael represents only property owners and businesses with just compensation and lost profit claims. He assists his eminent domain clients from the beginning of the condemnation process through trial, if necessary. His other litigation experience includes land use disputes with local governments, contract and administrative disputes with government agencies, easement and title disputes, and complex construction disputes. Michael regularly lectures on eminent domain and land use topics, and has been recognized as one of Virginia's Super Lawyers in the field of Eminent Domain.
In this month's Employee Spotlight, we will learn a lot more about land lawyer Mike Coughlin.
Tell us a little about yourself — where did you grow up?
I grew up in Lansing, IL, which is south of Chicago. I saw the Bears win the NFC Championship in Soldier Field before they won Super Bowl XX. I saw Michael Jordon dunk in his final year with the Bulls with George Wentz (Norm from Cheers) sitting behind me. Chicago, its sports teams (Go Cubs Go), its food, and the great people of Chicago (especially my family and friends) shaped much of who I am today.
What did you want to be when you were younger?
I wanted to be a dermatologist because my friend's dad was a dermatologist, and they had a home theater with a laserdisc player and an elevator in their home. My biology class freshman year of college convinced me that becoming a doctor was going to be too much work.
What aspect of your role do you enjoy the most?
I started our firm's eminent domain practice group because I saw an opportunity to grow a business within the firm. What I have learned to enjoy more than the business or legal side of the practice is helping people get through a very difficult time. No one wants any of their land taken, let alone their house taken. I am glad that I can help people navigate through this difficult process.
Words of advice for aspiring land lawyers?
Everyone should take the time to get to know the person on the other side of the case, or their client, before diving into the matter at-hand. Become friends with everyone.
Aside from a very busy schedule, what do you like to do for fun outside of work?
I enjoy coaching youth sports, especially baseball. My sons all play baseball and I love watching them have fun playing a game. I also like to go to concerts with my wife, Alix. We have seen Phish together at least 15 times.
What is one thing about you few people know?
I practice Transcendental Meditation 2x a day.
Favorite place(s) to travel to?
Kalispell, MT; Colorado; the southwestern part of Virginia; Deep Creek, MD; Mesa, AZ (for Spring Training when MLB doesn't cancel it because they have no idea how to negotiate).
Favorite book?
Getting to Yes (not really). The Old Man and the Sea.
Why do you think makes Walsh, Colucci, Lubeley & Walsh is a great place to work?
The firm is more than a place to work. It is a family. We care for each other. It also provides an ideal place to practice law because it has the best, brightest and hardest working professionals you will find at a law firm.
Thank you, Mike!