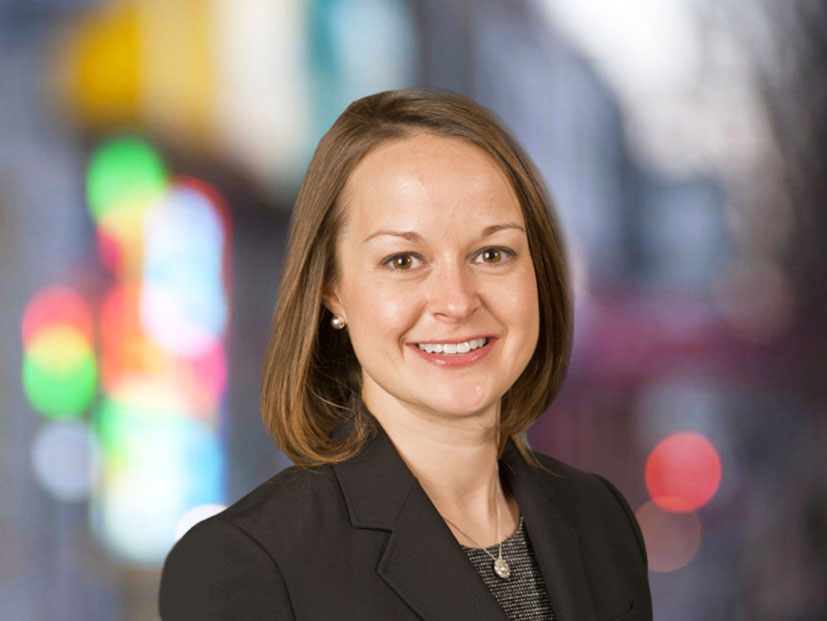 Susie, a Fairfax native, joined the firm in March 2020 as a member of the firm's real estate and commercial transactions practice group. Her practice focuses on the preparation of homeowner and condominium association documents, contract drafting and negotiation, leases, and general representation of community associations. Prior to joining the firm, Susie spent more than eight years representing condominium and homeowners' associations throughout Virginia. She gained extensive experience serving as general counsel to community associations and assisting them with the preparation of amendments to governing documents, land use matters, covenants interpretation and enforcement, contract review, litigation support, and foreclosures.
She has been an active member of the Washington Metropolitan Chapter Community Associations Institute where she was appointed to serve in various leadership positions and was a frequent contributor to the Chapter's monthly print magazine. Susie obtained her law degree from The George Washington University Law School and holds a Bachelor's degree in Finance from James Madison University.
In this month's Employee Spotlight we'll get to know the newest addition to the Real Estate Transactions team, Susie Truskey.
Tell us a little about yourself — where did you grow up? Where do you reside now?
I am a native of Northern Virginia.  I grew up in Chantilly and now live in the City of Fairfax with my husband Todd, and dog, Harper.
​What first interested you in real estate law?  
Prior to law school, I began my career in the secondary mortgage market at Freddie Mac.  I have always been interested in law and my experience working at Freddie Mac started me on this path.  In my first 9 years of practice, I worked mostly with community associations and condominiums in Virginia and D.C. where I particularly enjoyed dealing with land use issues.
Your just joined the team not too long ago. So far, what's your favorite thing about working at Walsh, Colucci, Lubeley & Walsh?​
​​The people.  My transition to WCLW was in the works prior to the outbreak of the coronavirus and I must say that starting a new job during the beginning of a global pandemic has been interesting to say the least!  I feel very fortunate I was able to begin working at the firm in late March despite the unusual circumstances.  Everyone I have worked with has been extremely welcoming and supportive.  We are all learning to adapt to working remotely and I can't wait to meet everyone face to face when we are allowed to go into the office.  I am very proud to be a member of the WCLW team.
What's something invaluable you've learned in the practice of law?
That it is truly a practice requiring continual learning, evolution and growth.   Additionally, another thing I appreciate and don't take for granted is how collegial the practice of law is, even among competitors.
Outside of work, do you have any hobbies or quarantine hobbies?
My two favorite sports are golf and snow skiing.  Fortunately, golf is one of few recreational activities that hasn't been severely impacted by the pandemic and I have enjoyed getting a couple of rounds in most weekends.  We spent the first 7 or so weeks of quarantine at home in Fairfax but recently have been getting away on the weekends to Bryce Resort in the Shenandoah Valley.  My husband and I have been hiking with our dog Harper, a 6 year old Vizsla, who enjoys adventures and needs plenty of off leash exercise.
​Favorite place to visit/travel to? 
Lately, it has been Bryce Resort in Basye, Virginia because it is accessible but also truly beautiful.  Under normal circumstances, I may have answered Santorini, Greece but international travel has been the furthest thing from my mind lately.
Favorite sports team? 
Washington Capitals
What is your favorite show or book?​ 
Golden Girls
Thanks for sharing with us Susie!