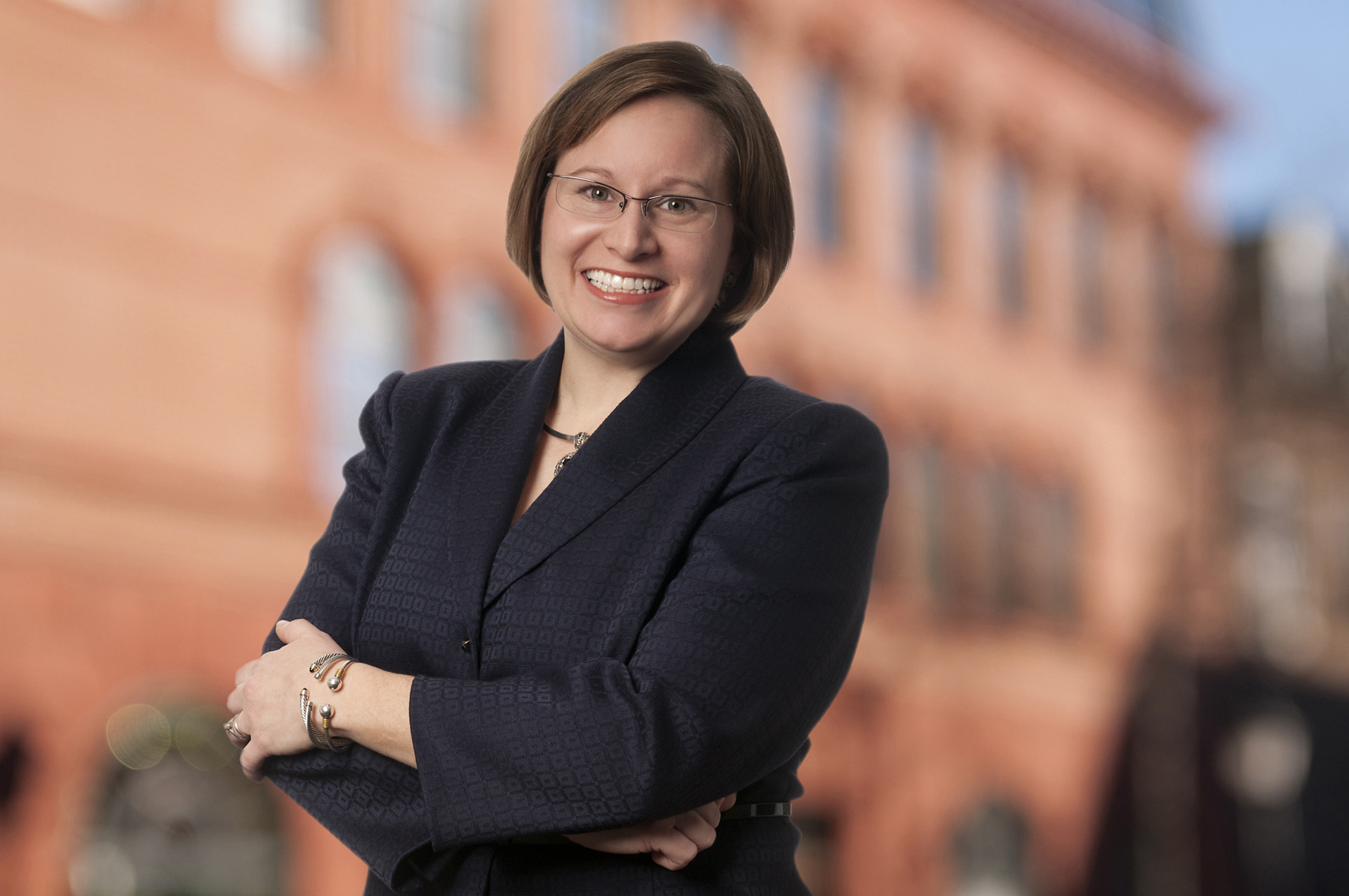 Walsh, Colucci, Lubeley & Walsh is pleased to announce that real estate transactions attorney Erin Moore Thiebert has been named a shareholder of the Firm effective January 1, 2020.
Erin is recognized as a leader in real estate law and of her community. She is a dedicated member and former president of the Northern Virginia Building Industry Association's (NVBIA) Women in the Building Industry Committee (WBI). WBI's mission is to promote career advancement and leadership skills of women in the building industry and to ultimately increase the number of women in leadership.
"We are very fortunate to have Erin Thiebert on our team, and it is with great pleasure that we are naming her a shareholder of the Firm," said managing shareholder Dave Bomgardner.  "Erin combines her knowledge of the development industry with real estate law to provide clients with the expertise needed to deal with complex transactions matters."
Erin joined the Firm in 2013 to continue her established practice in commercial and residential real estate development transactions. Erin advises her clients in the preparation, negotiation and interpretation of development agreements, purchase and sale contracts, leases, loan documents, and subdivision and easement deeds.  Her assistance includes all aspects of a contract's timeline, including review of due diligence and title matters, through assistance with closing, and post-closing obligations, including preparation of community association documentation.