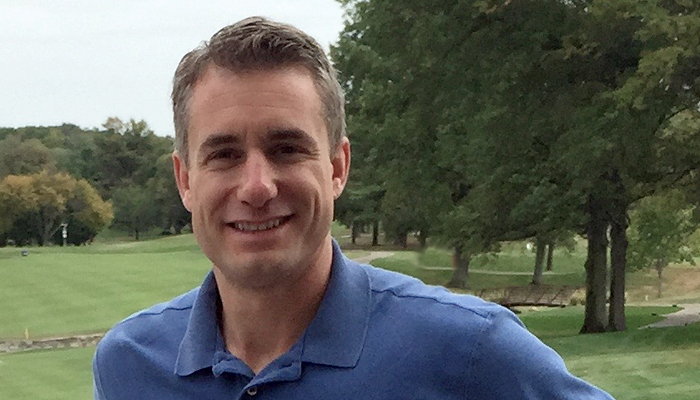 On Saturday, April 29, Mike Coughlin will take a break from his busy eminent domain practice to lead a group of volunteers who will be repairing and rehabilitating homes for community members in need in the City of Alexandria. For the past four and one-half years, Mike has been a member of the Board of Directors of Rebuilding Together Alexandria and over the years, has participated in National Rebuilding Day. On National Rebuilding Day in 2016, more than 700 volunteers donated time and materials to Alexandrians in need.
Mike looks forward to National Rebuilding Day each year saying, "It provides me the opportunity to give back to the City of Alexandria, where I live, by assisting with home improvement projects." Several of the homes Mike has worked on in the past are within walking distance of his own home, and, as he points out, he is lucky to now know several neighbors. Last year, through his work with Rebuilding Together Alexandria, Mike was part of a team that helped a former City of Alexandria bus driver complete much needed health and safety related repairs throughout his home, including major repairs like installing new windows and other significant work like installing a microwave and light in the kitchen. Mike found it especially rewarding to give back to someone who had previously served the City of Alexandria.
Although National Rebuilding Day is its biggest annual event, Rebuilding Together Alexandria also provides services to residents of the community year round through other programs. The Safe and Healthy Homes Initiative strives to make the homes of low-income homeowners in the City safe and healthy through renovation projects, completed at no cost to them. The goal is to help members of the community who are elderly and/or living on a fixed income to remain in a safe and comfortable home. Another initiative, the Community Strong Program, partners with the City to improve public spaces including parks and school areas. Through the Home of Your Own Program, Rebuilding Together Alexandria purchases and renovates homes with the goal of selling them, at cost, to first-time homebuyers. The Community Strong Initiate partners with sponsors and City of Alexandria agencies to improve community spaces like parks and playgrounds. Rebuilding Together Alexandria also hosts an annual fundraiser, Raise the Roof, at Port City Brewing Company, which the firm has sponsored in past years.
Mike has served as Chairman of the Board of Directors of Rebuilding Together Alexandria and helped establish the development committee responsible for fundraising. The skills Mike has honed as an attorney, and through his eminent domain practice, including his commitment to fostering client relationships, have helped him to attract new sponsors to Rebuilding Together Alexandria.
Mike sees his involvement in Rebuilding Together Alexandria as a logical synergy of his skills and interests and the firm's clients. As Mike points out, "Lawyers have a unique set of skills that can help serve and improve the community, non-profits, or other organizations. We owe it to our communities to draw on those skills and give back."
To anyone interested in contributing to National Rebuilding Day, Mike assures me that if you can pick up a paintbrush, you can help. To anyone who would like to contribute but is unable to participate in person, funds can be contributed in the form of a sponsorship.