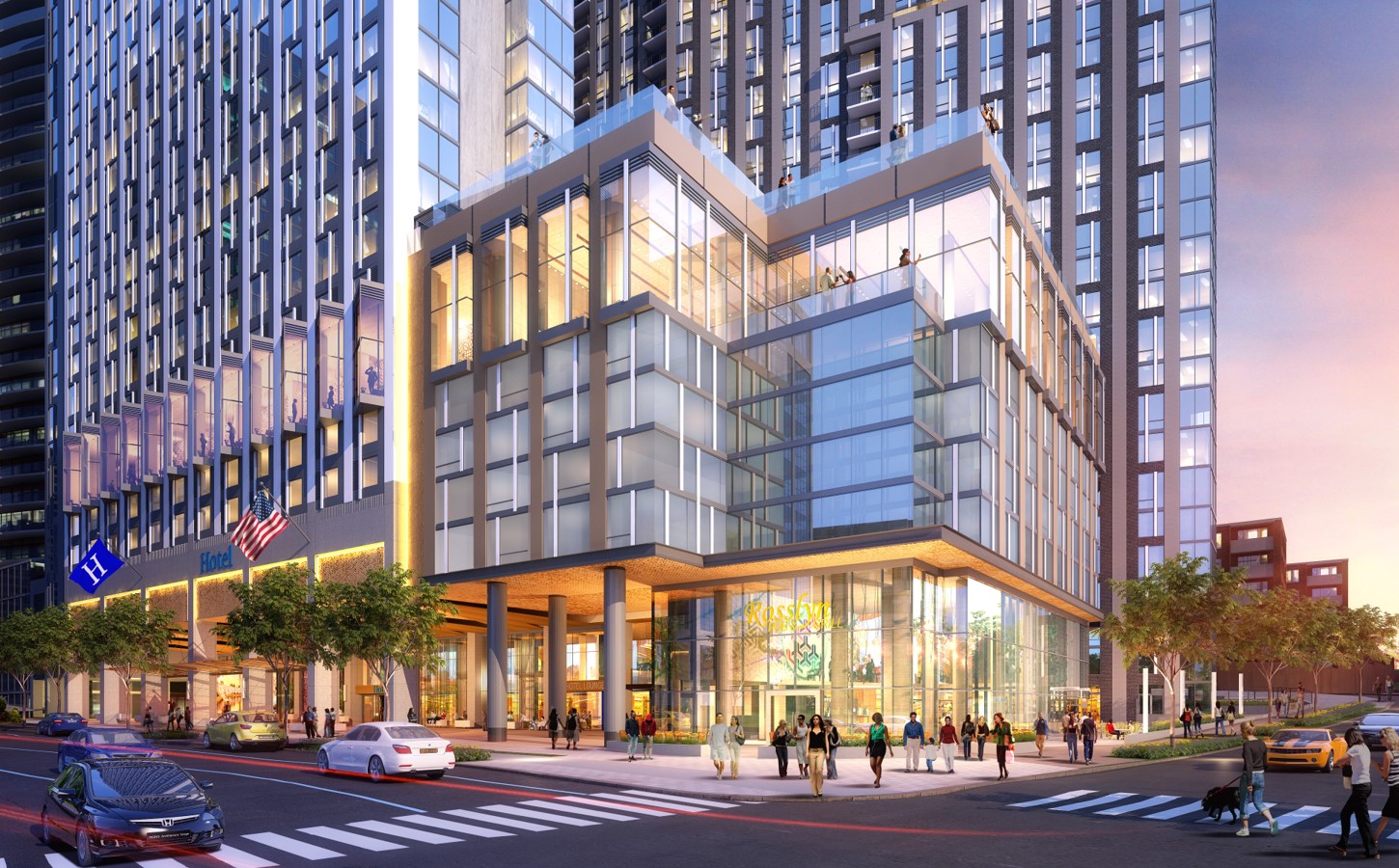 At its September 24 public hearing, the Arlington County Board approved Dittmar Company's proposal for a new five-star 375 key hotel, including 40,000 square feet of conference space, and 502 residential units on the site of the current Holiday Inn in Rosslyn.
Led by Nan Walsh, Managing Partner of Walsh, Colucci, Lubeley & Walsh, the hearing extended into the wee hours of the following day, with approximately 45 speakers ranging from nearby residents, to representatives of the Rosslyn Business Improvement District, and local property owners and developers supporting the project. The proposal included the demolition of the existing hotel in order to accommodate a new 38 story hotel fronting on Ft. Myer Drive, and a 25 story residential building fronting on N. Nash Street. The project included key elements of the 2015 Rosslyn Sector Plan, such as the vacation of 20th Street N, acquisition of Parcel Q along Lee Highway, incorporation of a pedestrian pathway from Ft. Myer to Nash Street, and tapering of heights in order to diversify the Rosslyn skyline.
In her presentation to the County Board, Nan Walsh noted that Dittmar, unlike most applicants, is involved in every facet of building a project like the one proposed by serving as the owner, developer, builder, general contractor and, in the end, the manager of the finished project. She noted that the community benefits package associated with the application is both robust and well balanced. She concluded by emphasizing: "This is an important project for Rosslyn. Dittmar's project this evening is the first project to come forward under the new 2015 Rosslyn Sector Plan, but it has been 4 years so it is not that new. So we see the project as a catalyst to realizing the vision for Rosslyn as the hotel and conference facility will literally bring hundreds of thousands of visitors each year which will undoubtedly spark development in the area." The County Board voted unanimously to approve the project.