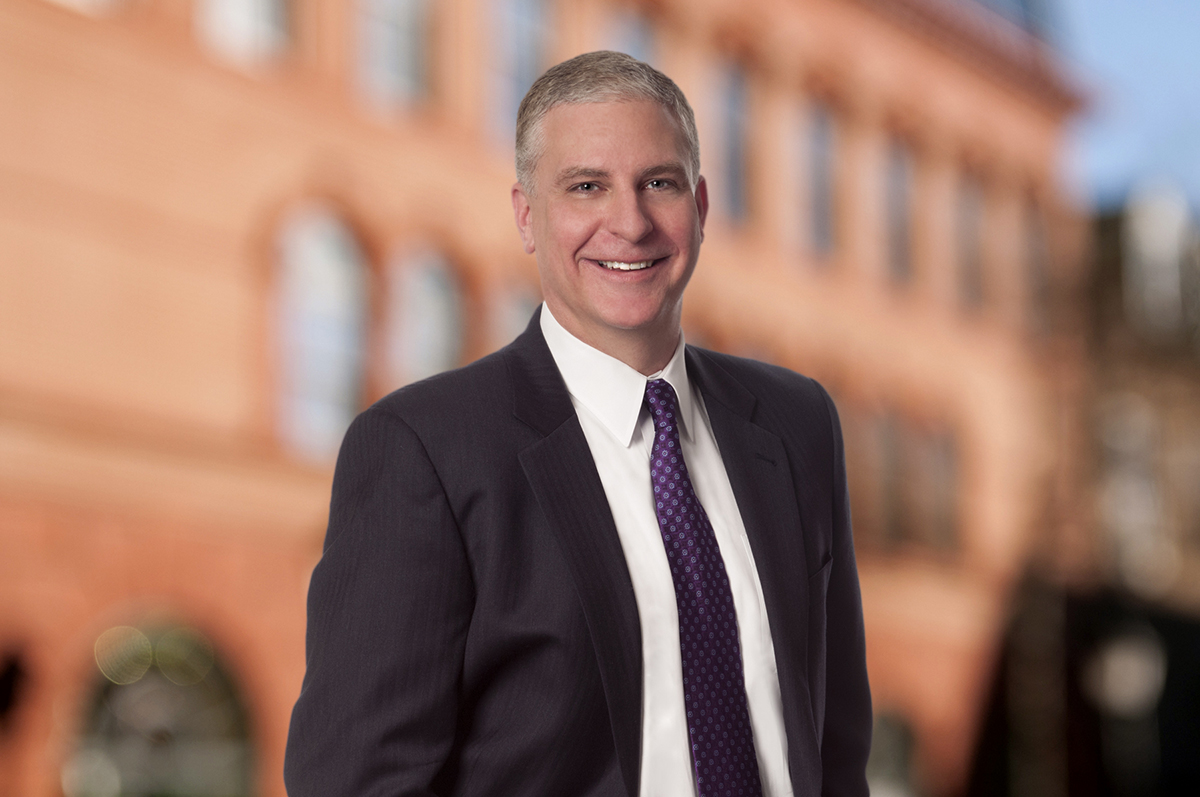 On January 5, Walsh, Colucci, Lubeley & Walsh, P.C. lost a beloved member of its family, Peter M. Dolan, managing shareholder of the Prince William office, and leader of the Prince William Land Use & Zoning practice group.
Pete was first and foremost a loving husband to his wife Karen and a loving father to his two daughters Katherine and Erin. He was a kind, upbeat, and tremendously giving person who cared for his colleagues, many of whom are proud to call him a mentor.
Pete's contributions to the firm since joining on December 31, 2001, and his contributions to the Prince William community, are immeasurable. Pete formerly served as a member of the Board of Directors for the Sentara Northern Virginia Medical Center, as Chairman of the Board of Directors for the Prince William Chamber of Commerce, as a member of the Board of Directors for the Prince William County Boys & Girls Club, and as a member of the Prince William DCSM/Zoning Ordinance Advisory Committee. Pete also dedicated his time to various charitable and religious organizations and as a guest lecturer for George Mason University graduate programs and a moderator for commercial real estate industry events led by NAIOP Northern Virginia and Bisnow.
Pete was formerly a land use planner, zoning administrator and municipal attorney before he called Prince William County his home. As a brilliant land use attorney with the firm, he led the entitlement effort for some of the most significant developments in Prince William County, including Virginia Gateway, Shops at Stonewall, and Potomac Shores, literally leaving his mark on the landscape of his community.
Pete leaves behind a legacy as a trusted colleague, a genuine leader, a loyal friend, and an example of unyielding integrity.
Pete will be deeply missed as both a colleague and a friend, and his passing is an immense loss to all who knew him. Our thoughts and prayers extend especially to Pete's family during this difficult time.