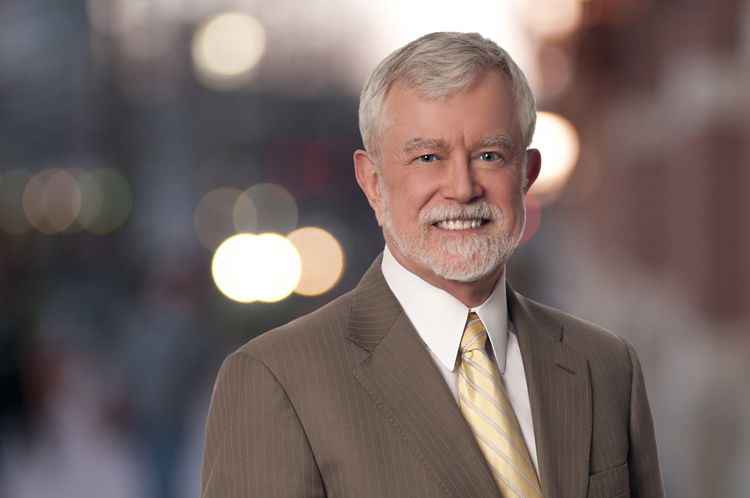 As many people who have had the pleasure of working with him already know, John Foote loves what he does and brings that passion and high level of energy to all of his clients and cases. John has an almost encyclopedic knowledge of municipal and zoning law in Virginia. His practice covers much of the Commonwealth and, as a result, our clients benefit from his expertise, unparalleled reputation, and relationships with community leaders, legislators, and decision makers throughout the state. We are very proud to announce his induction into the Virginia Lawyers Hall of Fame, our mini-version of "Cooperstown, New York" for Virginia lawyers. This honor validates that our high opinion of John is also shared by his peers across Virginia.
For those who have not had the pleasure of working with John, he is experienced in all relevant legal areas affecting land use and zoning in Virginia, including federal regulations of wetlands and waters of the United States, the state regulation of Chesapeake Bay Preservation areas and storm-water management, and historic preservation. John teaches and has written extensively in the area of land use and local government, and is the author of the seminal Virginia handbook on Planning and Zoning.
As our senior litigator in both state and federal courts, John has argued more than twenty cases before the Virginia Supreme Court. Those cases have led to some of the most significant and influential land use and zoning decisions authored by the Court.
In addition to his effective advocacy, John has also shared his vast wealth of knowledge with, and mentored, numerous lawyers during his career. The list of his pupils includes not only attorneys in private practice, but also community leaders, public servants, and judges.
Prior to joining Walsh, Colucci, Lubeley & Walsh in 1999, John served as the County Attorney for Prince William County, Virginia, from 1982 until 1989, and previously as the Deputy County Attorney from 1977 until 1982. In both positions he served as the County's chief litigator. In 1989, he transitioned to private practice with Hazel and Thomas. Ten years later, he joined us, and we have had the extremely good fortune of being able to work with John and learn from him on a daily basis.
John is consistently listed in Best Lawyers in America for Land Use and Zoning law, Land Use & Zoning Litigation, Municipal Litigation, Municipal Law, and Real Estate Law. He was named Lawyer of the Year by Best Lawyers in 2016. Virginia Business magazine recognized John to the Legal Elite in Real Estate/Land Use Law list in 2016 and 2020. John's peers voted and named him as a Super Lawyer in Thompson Reuters' Super Lawyers magazine in Virginia and Washington, D.C.
Please join us in congratulating John on this well-deserved accomplishment.