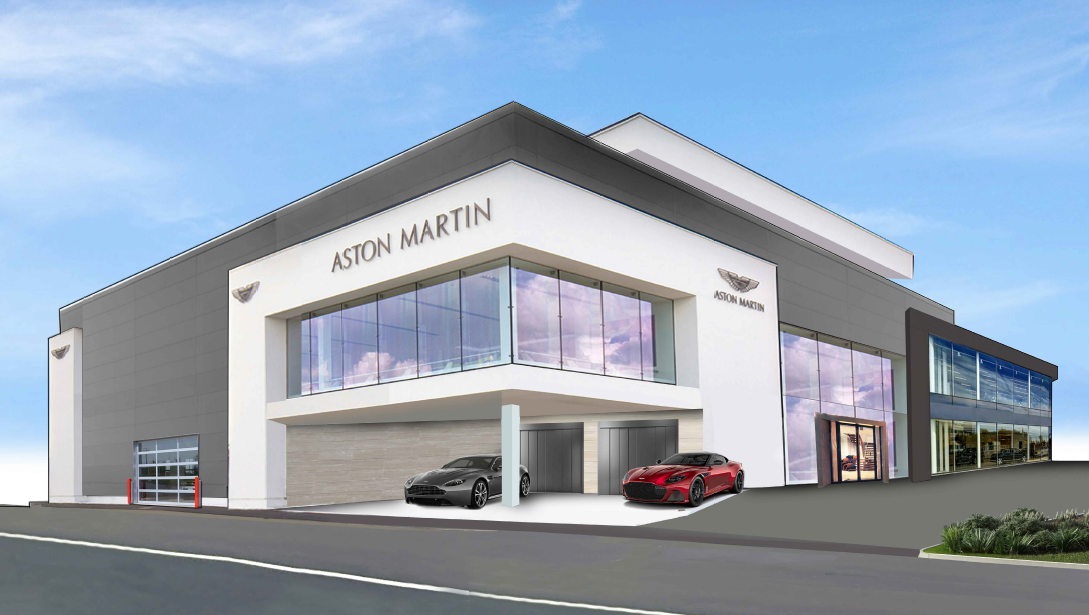 Loudoun County will be the new home of Aston Martin and Bentley in Northern Virginia.  At their December 3rd business meeting, the Loudoun County Board of Supervisors granted approval of the Aston Martin and Bentley of Loudoun rezoning and zoning modification application.  This approval will accommodate the relocation of the Aston Martin and Bentley dealership from Tysons to Loudoun County.  The site is located adjacent to the south side of Route 7, just west of Route 28 and east of the Commonwealth Center, i.e. Top Golf.
The 4.06-acre site will be developed with a 3-story, 42,000 square foot building that will host the Exclusive Automotive Group's sales and service of Aston Martin and Bentley vehicles.  Prior to the rezoning, the property was subject to a previously approved zoning application from the 1980s that limited the development of the site to primarily office uses.  The site was also subject to overly restrictive building and parking setbacks due to its location in between Route 7 and Russell Branch Parkway.  Due to these setbacks, only 14 percent of the site was available for development.
To remedy these zoning and setback challenges, an application was submitted to change the zoning of the property to the General Business zoning district and to significantly reduce the building and parking setbacks.  The approval of this application will enable the development of the sales and service building as well as its associated parking.  At least 80 parking spaces will be constructed with permeable pavement and the site will include low impact development measures, enhanced landscaping, and an innovative building design.