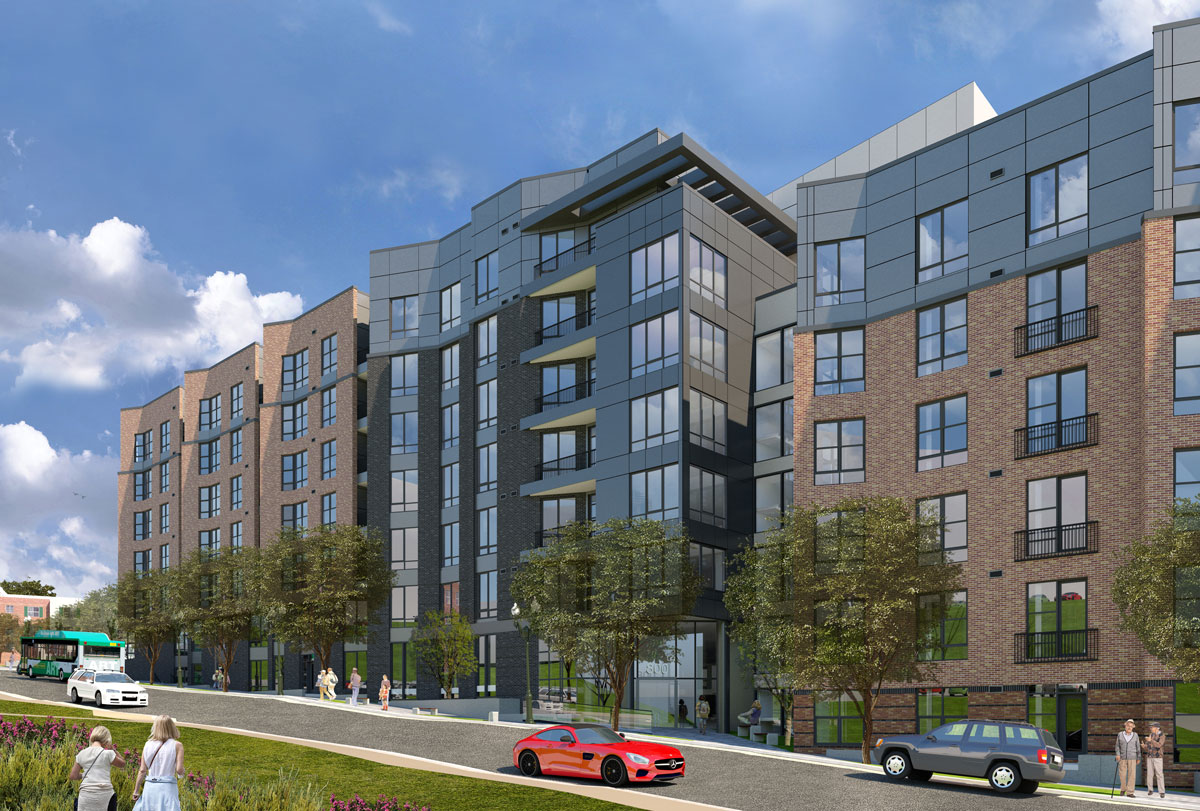 On November 14, 2020, the Arlington County Board voted unanimously to approve a special exception use permit submitted by Merion Companies for the new residential development on South Greenbrier Street, pursuant to the Columbia Pike Neighborhoods Form Based Code.
Located on the western end of Columbia Pike, the site is currently home to the Greenbrier Apartments comprising of 18 garden-style apartment buildings with 117 market rate affordable units constructed in 1949. The approved development represents Phase 1 of the project, demolishing 90 units in 14 buildings with the remainder of the Greenbrier Apartments to be redeveloped in a future Phase 2.
Phase 1 of the Pike West development will contain 400 units in a new 6-story building. Merion Companies will have the option to deliver either 93 committed affordable units ("CAFs") or 124 CAFs with the development, due to the flexibility allowed in the Neighborhoods Form Based Code. In either event, the proposed development will deliver more affordable housing than currently exists on the site, achieving a substantial goal of the Form Based Code.
Cathy Puskar, a land use attorney and firm shareholder with extensive experience in the Columbia Pike Neighborhoods and Commercial Centers Form Based Codes, and land use attorney Lauren Riley, guided Merion Companies through the use permit review process. The approval process involved coordinating with the client and consultant team, negotiating with County staff, conducting community outreach, and presenting the application to various commissions and the County Board. In addition to the use permit approval, Cathy and Lauren also coordinated the effort to amend the Arlington County Master Transportation Plan and the Western Subarea Regulating Plan of the Neighborhoods Form Based Code to relocate and reclassify two planned streets to alleyways to facilitate a logical building footprint based on the geometry of the site, which in turn, maximized development on the site.
During the County Board hearing, several County Board members commented that the project will preserve valued affordable housing in the area while also bringing many market-rate units to an area where multi-modal transportation is improving, making it easier for people to travel without cars. The Pike West project realizes the goals of the Columbia Pike Neighborhoods Form Based Code and will be a welcome addition to the Pike.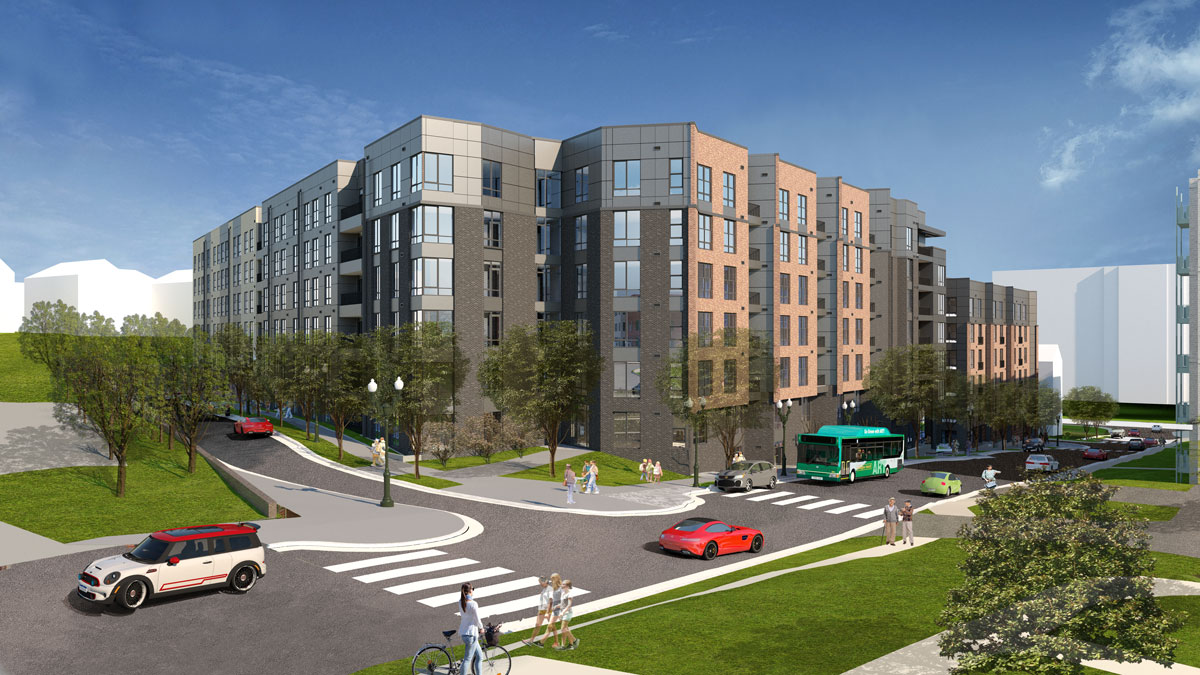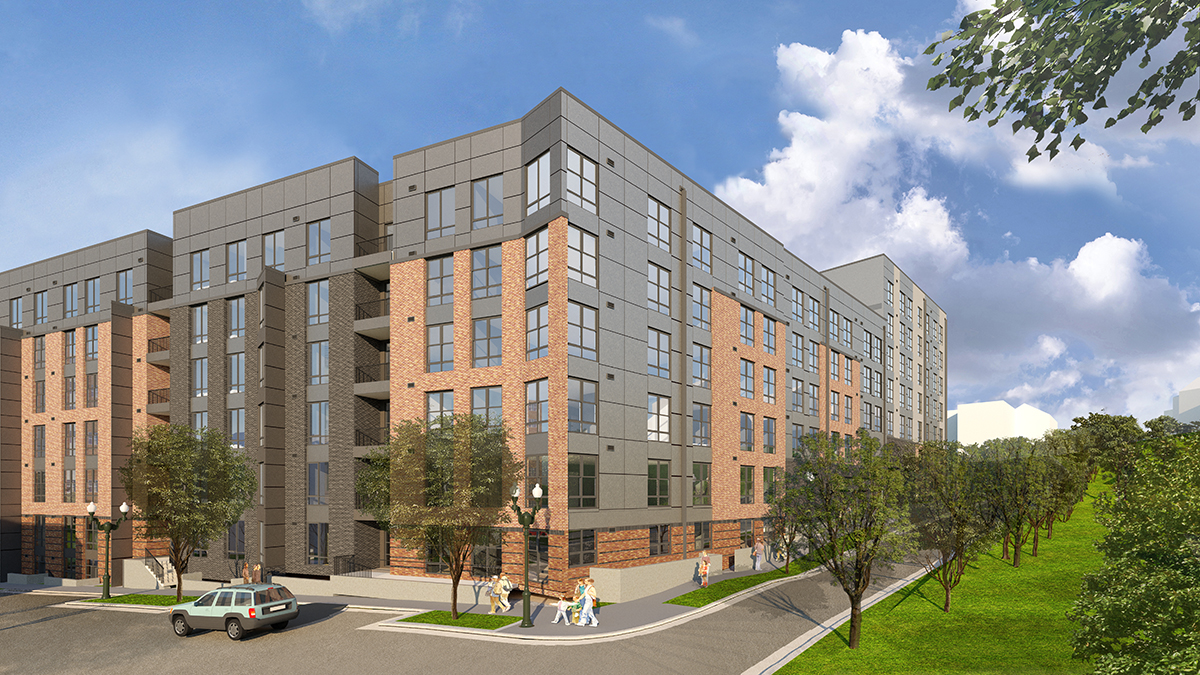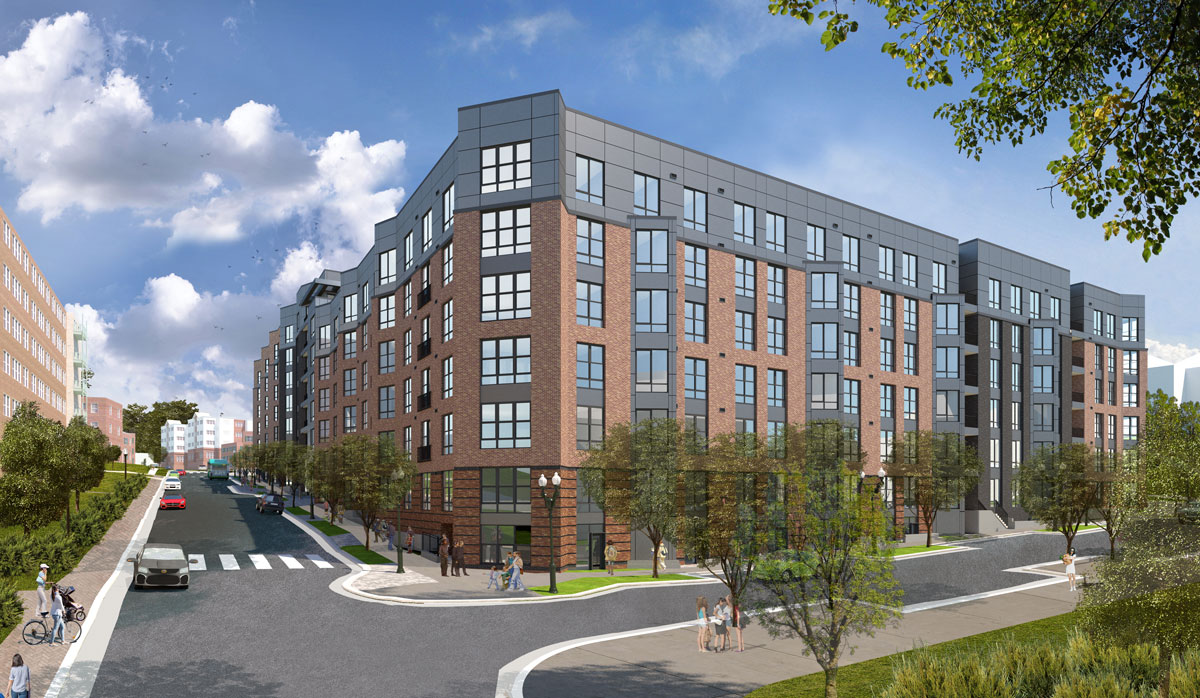 Image Source: KGD Architecture