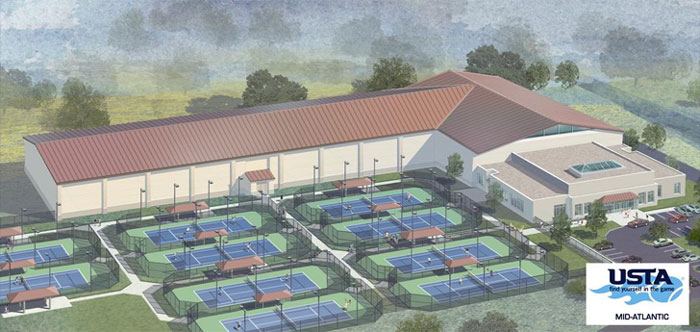 The Prince William Board of County Supervisors announced that the United States Tennis Association Mid-Atlantic Section (USTA MAS) will move its headquarters from Reston to Prince William County. Land Use and Zoning attorneys Pete Dolan and Stephen Hall from the Firm's Prince William office worked with USTA MAS and the Board of County Supervisors to obtain a zoning approval for the proposed 105,000-square-foot facility. USTA MAS's plans for the $15 million facility include building new offices and state-of-the-art indoor and outdoor tennis facilities for hosting educational programs, tournaments, public tennis play, and special events.
USTA MAS serves more than 33,000 members in DC, Maryland, Virginia, and portions of West Virginia. USTA MAS identified Innovation Park as the future home of the facility, specifically a 46 acre parcel located across from the George Mason University Science and Technology Campus on Freedom Center Boulevard. The facility will add to the existing amenities at Innovation Park — George Mason University Manassas campus, the Hylton Performing Arts Center, Freedom Aquatic & Fitness Center, and Farm Brew Live.
Approval of the headquarters and tennis facility has generated significant and enthusiastic interest. The Prince William Board of County Supervisors provided USTA MAS with a $100,000 Economic Development Opportunity Fund grant as an incentive for the project. USTA MAS will provide the D.C.-metropolitan area with competitive sporting opportunities, and an estimated 300,000 visitors are expected to visit the new facility per year. The facility is not only a new recreation destination for local tennis players, it will introduce the sport to people of all ages and abilities and will inspire the next generation of tennis players in the region.