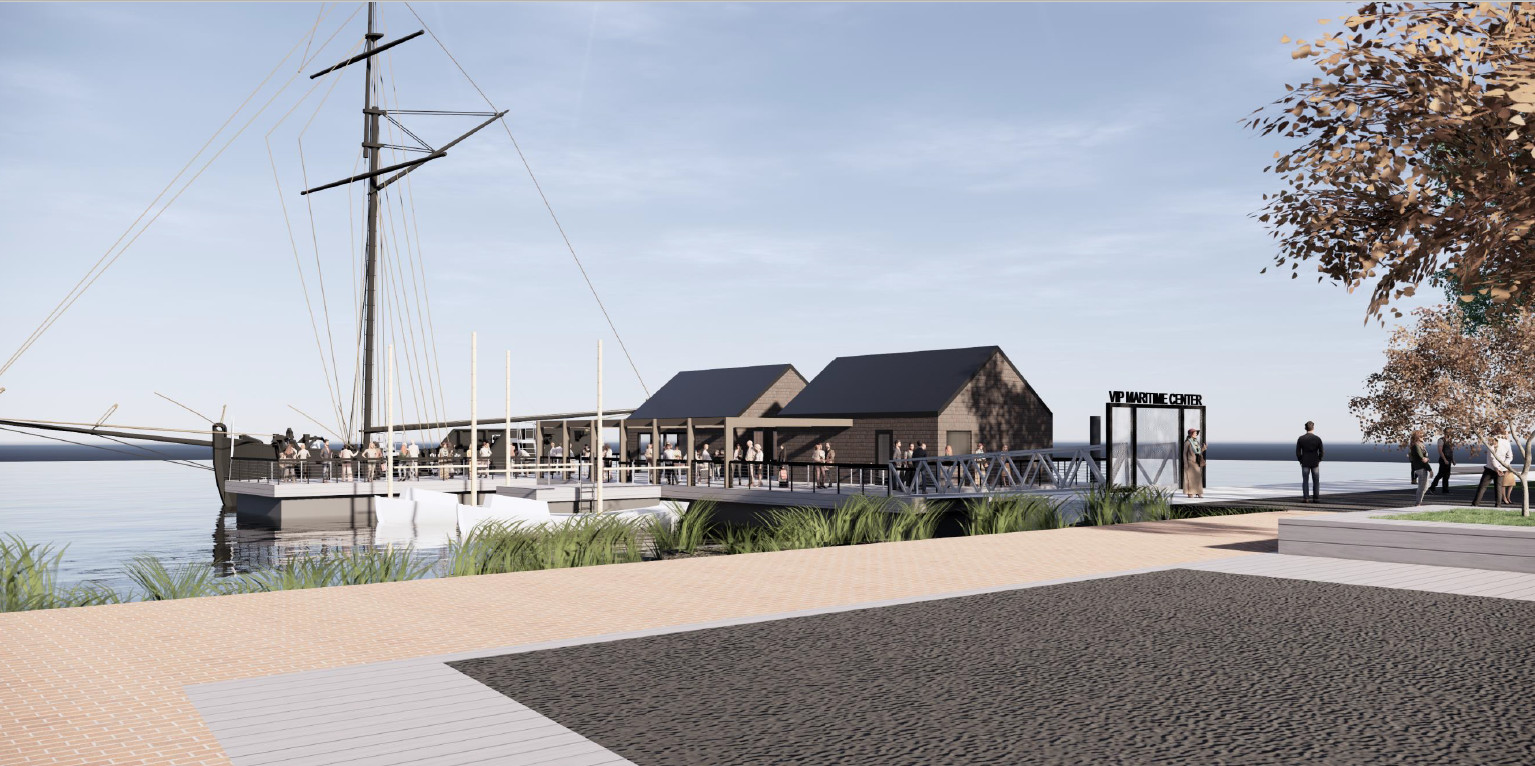 On March 14, 2020, the Alexandria City Council approved special use permits submitted by the Tall Ship Providence Foundation which will allow the development of a new pier and maritime center for the Tall Ship Providence. The new developments will be exciting additions to Old Town's Waterfront Park experience, and will fulfill the vision set forth in the Old Town Waterfront Small Area Plan. The Waterfront Small Area Plan was adopted in February of 2012. The Plan recognizes the important contributions of history and art to Alexandria and seeks to add them to a series of public spaces that comprise the waterfront, making specific mention of The Strand Park located along the waterfront between Prince and Wolfe Street. The Strand is a linear park along the waterfront that residents and staff identified as an opportunity to bring history and art back to the forefront of daily life in Alexandria.
The Plan sets forth various goals to achieve this, including attracting a tall ship to be docked and berthed along a new pier on the waterfront. Tall Ship Providence, an 18th century replica, will achieve this goal and will be docked at a 5,300 square-foot floating pier. The pier will include two 24-by-32-foot cottages to serve as a visitor center, a gift shop, restrooms, and a ticket office; as well as The Tall Ship Maritime Center which will include a theater for historical presentations. The site will finally realize the potential set forth in the plan; providing residents a connection to the City's history and art scene with various opportunities for education and entertainment.
Land use attorney Cathy Puskar guided the Tall Ship Providence Foundation through the development review process, negotiating with City staff, and conducting significant community outreach.
"We're very excited to have a home for the Tall Ship Providence. That's been in the works for quite some time now," Cathy Puskar told the commission.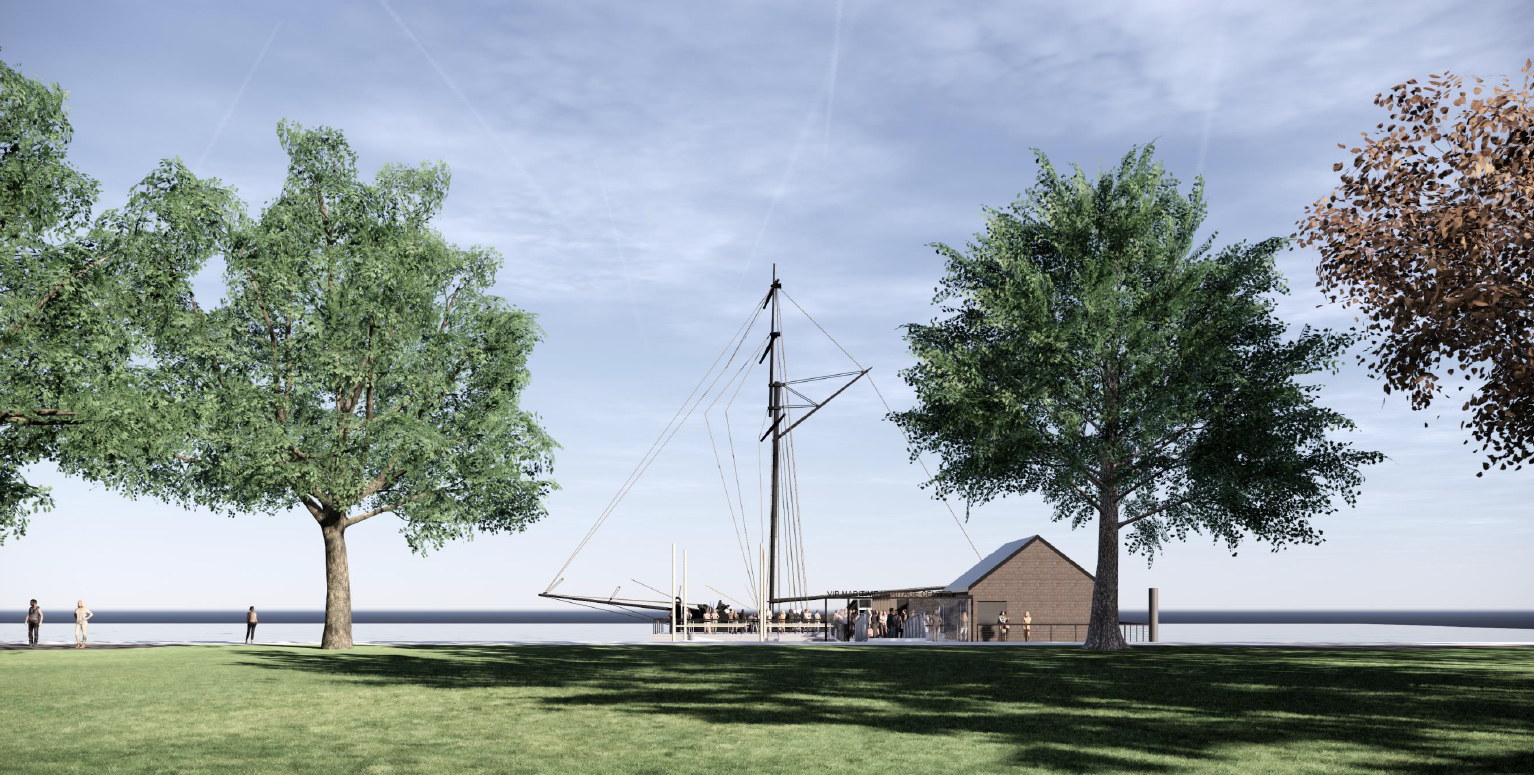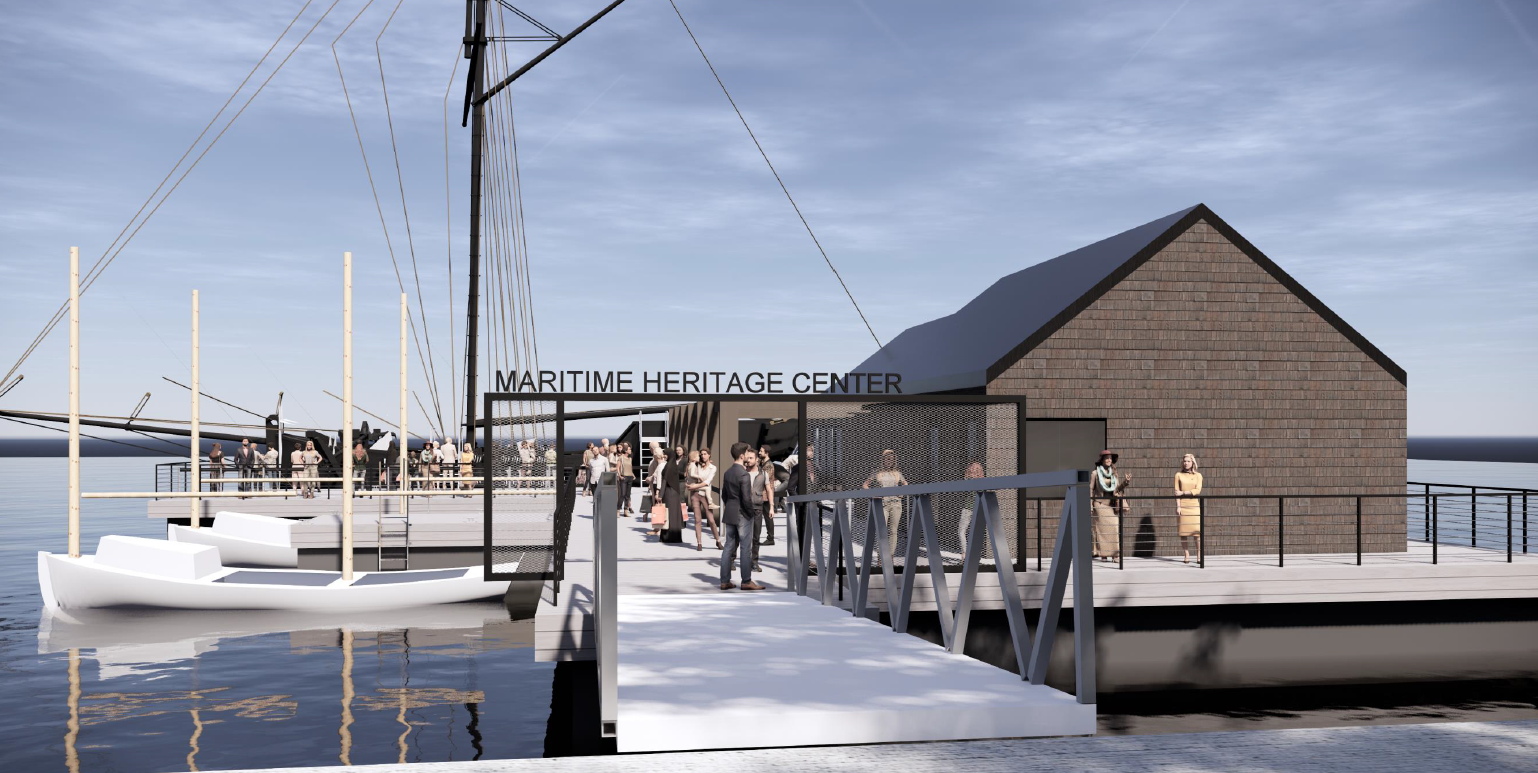 All Images Courtesy of HGA