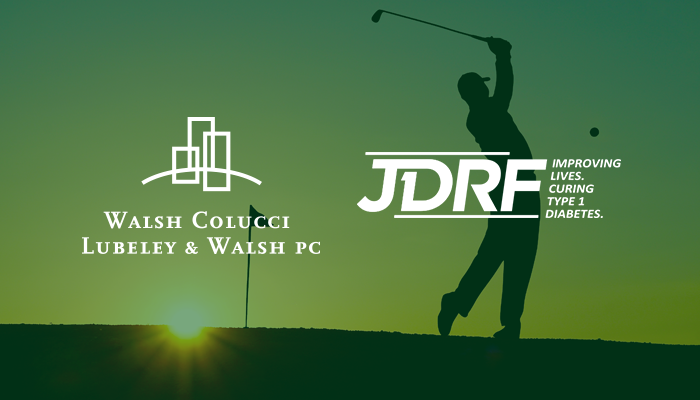 After a year off, the firm hosted the Annual JDRF Golf Outing at Westwood Country Club in Vienna. Art Walsh and the golfers/guests could not have asked for a brighter day to raise money for type 1 diabetes (T1D) research. Golfers enjoyed a full day on the course and finished their rounds just in time for the raffle and live auction. This year, the event raised $76,200, increasing the total amount raised over the past years to more than $1.5 million.
On behalf of Art Walsh, the Firm would like to thank clients, friends, and family who participated in this year's event and donated generously to JDRF.
JDRF works every day to change the reality of T1D by funding research, advocating for government support of research and new therapies, ensuring new therapies come to market, and connecting and engaging the T1D community. Founded by parents determined to find a cure for their children with T1D, JDRF expanded through grassroots fundraising and advocacy efforts to become a powerhouse in the scientific community with more than 100 U.S. locations and six international affiliates. JDRF has funded more than $2 billion in research to date and has made significant progress in understanding and fighting the disease. Our Firm is proud to work with JDRF and continue to help find the cure for T1D. To learn more about T1D, please visit JDRF's website.
View the team pictures from this year's golf outing here!