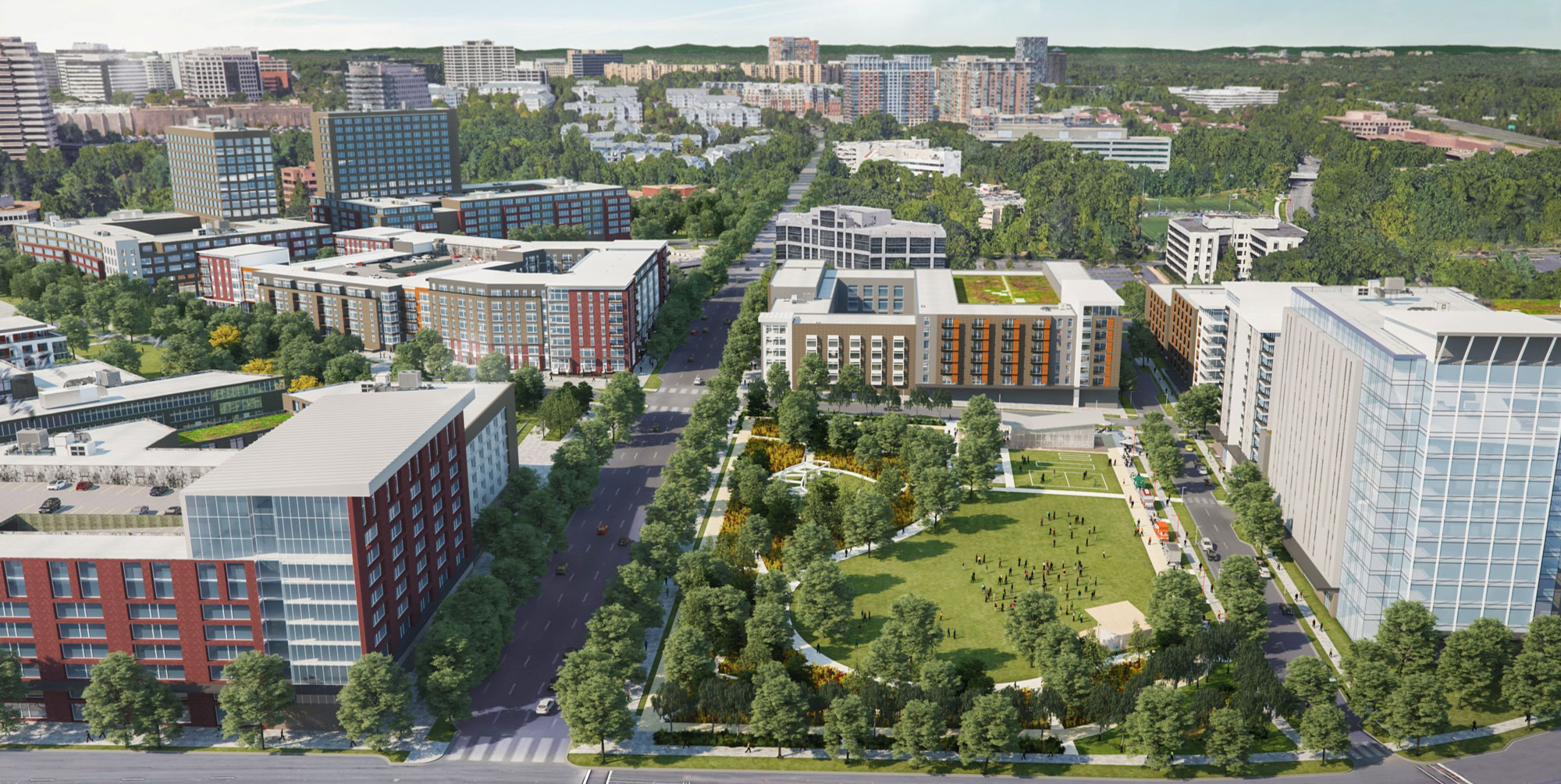 On July 16, 2019, the Fairfax County Board of Supervisors unanimously approved "The Mile," a 3-million-square-foot mixed-use development that will revamp an existing 38-acre office park a half mile from the Tysons Corner Metro Station. The approval allows PS Business Parks to build 10 new mixed-use buildings across eight new urban blocks of the development. Five of the buildings will be residential with supporting retail and four of the buildings include options for either residential, office or hotel uses, plus retail. The remaining tenth building is a 5,000-square-foot retail kiosk. The approved plans include the option for a 300,000 square foot mini-warehouse or storage facility in one of the residential buildings. These new buildings will join the existing Highgate luxury apartments along Jones Branch Road. The County also signed off on a final development plan for The Mile's first building, Brentford, a seven-story apartment building with 435 units located on Westbranch Drive near the intersection with Westpark Drive. Senior Land Use Planner Elizabeth Baker led the development team through the approval process.
The key design component of The Mile was a series of connected urban parks. 10.5 acres of parks, as envisioned by the County's conceptual parks plan for Tysons, will be provided. The project's largest park, Signature Park, will take up almost 5-acres, an entire block along Jones Branch Drive. Signature Park will include a large open lawn area, a performance stage, gaming areas, picnic areas, a children's play area, a bikeshare station, a one- to two-story food pavilion, and walking, jogging, and biking trails. "It's a very activated space. It's designed to be multicultural for adults and children alike," Baker said. An adjacent 3-acre park will have pickleball courts, yoga lawns, gardens, rock-climbing and water-play areas. "I love the signature park," said Fairfax County Chairman Sharon Bulova. "It's really going to be a landmark in Tysons." PS Business Parks will dedicate the Signature Park to the County but will maintain it as part of their public facility commitment. To meet the need for athletic fields in Tysons, a 330 by 180 foot synthetic turf field will be constructed on the south side of Boone Boulevard near its intersection with Gallows Road.
The project "will really be a lasting achievement in Tysons," predicted Supervisor Linda Smyth (D-Providence), who moved for the project's approval.