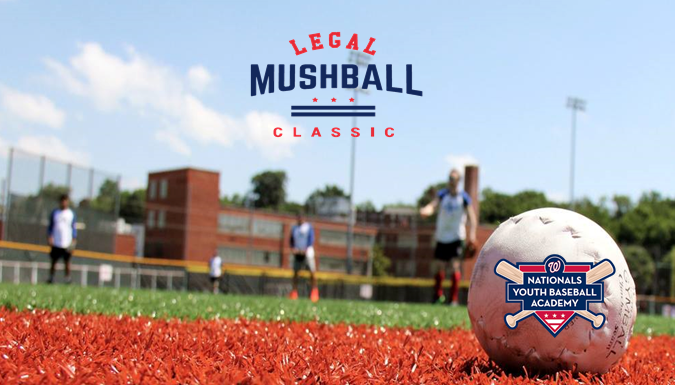 While Major League Baseball is already two months into its season, the more important event is coming up: The Third Annual Legal Mushball Classic! On Saturday, June 17 at the Washington Nationals Youth Baseball Academy complex, 20 law firms will battle it out for the coveted Mushball Classic Trophy. Surprisingly, ESPN has opted not to cover this event even though the Mushball Trophy is more coveted than the Stanley Cup, the Super Bowl Trophy, and the National Spelling Bee Trophy combined.
After last year's surprise second-place finish, the ragtag bunch known as The Land Lawyers returns to try to claim the championship. But mostly just to have fun and represent the firm well. This year's team will once again be led by General Manager Mark Goetzman, who had some tough decisions to make over the offseason as players like Matt "The Masher" Westover, Mike "The Crusher" Romeo, and myself, Ed "The Suffering D.C. Sports Fan" Encarnacion all requested raises. Mark was able to work out contract deals with the three players and each got a raise of five times their previous Mushball Salary (which was $0). Also returning to the team are Bill Fogarty, Antonia Miller, Amy Friedlander, and Erin Thiebert. (Hopefully, they won't be upset when they hear about those raises.) And what's a team without rookies? Bob Brant, Patrick Roche, and Taylor Berry will make their Mushball debut this summer. To my knowledge, no rookie hazing is planned unless you count the requirement to do a rendition of "Take Me Out to the Ballgame" before the first game. The team will also have a couple practices before the event, which is a far cry from the two weeks we had to prepare last year.
In addition to the games, Mushball 2017 will include many other activities like a dunk tank,  arcade games, food trucks, cornhole, a photo booth, life-size Jenga, and more. The event supports the Academy's mission "to use the sports of baseball and softball as vehicles to foster positive character development, academic achievement and improved health among youth from undeserved communities in Washington, D.C."
Win or lose, the Land Lawyers look forward to participating in this year's event and thank you in advance for your support!