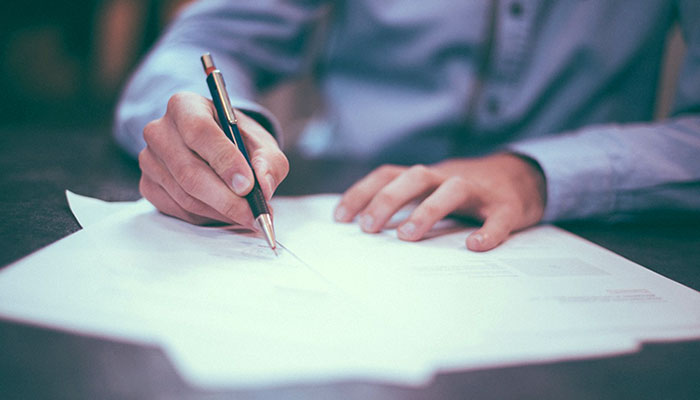 To provide them security interest in their labors, Virginia contractors, subcontractors, materialmen, and suppliers have long had the right to record liens against the real properties and structures that have been improved as a result of their efforts.[1] That right to lien real property originates from, and remains provided by, a rubric of statutes passed by the Virginia General Assembly. Those statutes set forth the requirements for the memorandum of lien that claimants must provide in order to obtain the benefit of a lien. The memorandum is then recorded in the land records of the locality in which the improved real property lies.[2]
Because the right to a mechanic's lien originates by statute, Virginia courts have long held that in order to benefit from the rights provided by the General Assembly, claimants must strictly follow the statute's requirements.[3] Strict compliance with the mechanic's lien statute, however, has not always been easy, and there are scores of cases in which mechanic's lien claimants have lost out on the ability to claim lien rights due to deficiencies in their liens.[4]
The Virginia Court system's long history of requiring strict compliance with the statute may have been turned on its head as a result of a recent decision from the Virginia Supreme Court. In June, the Court issued a unanimous opinion reported as Ulka Desai v. A. R. Design Grp., Inc., 799 S.E.2d 506 (Va. 2017), in which it stated that the use of a form that "substantially complied" with the requirements of the mechanic's lien statute was sufficient to satisfy the requirements of claiming lien rights. In this case, a contractor recorded a mechanic's lien for work done on two properties using Form CC-1512 from the Virginia judiciary's website. The recorded lien form filled out by the contractor did not correctly identify the Owner as a "Trustee" for a holding trust and instead named the trustee in her personal capacity. The person who filled out the form for the contractor also failed to indicate  that he was acting in his capacity as an agent for a corporate claimant, and not in his own regard. For these reasons, the property owner challenged the validity of the mechanic's lien citing the Virginia Code, which requires a memorandum of mechanic's lien to list the names of the owners of the property and be verified by the oath of the claimant or its agent.[5] Those challenges were rejected by the Supreme Court, which reasoned that the mistakes on the form were "trifling particulars not materially detracting from"[6] the requirements of the statute and did not prejudice the owner of the property.
The obvious take-away is that, based on this decision, Virginia courts will be more inclined to find that a lien is valid and binding, even if there are obvious errors on the recorded lien. While this new standard may make mechanic's liens easier for contractors and suppliers to use and enforce, property owners need to be aware that it will make it more difficult for them to defend against mechanic's liens. Mechanic's liens that previously would have been deemed invalid will now be enforceable, so long as they "substantially comply" with the statute. And a claimant will have much better grounds to argue that no error on a recorded lien really causes prejudice to the property owner. In our view, this is a substantial change in precedent that may open the door to far more litigation and successful enforcement of mechanic's liens in Virginia.
This is Morgan McEwen's first contribution to Virginia's Land Sense. She is currently a summer associate with the firm and a third-year student at William & Mary Law School. Shareholder Michael Kalish edited this article and can be reached directly by email to discuss Virginia mechanic's liens and related litigation and how they may affect your rights.
---
[1] Merchants & Mechanics Sav. Bank v. Dashiell, 66 Va. 616 (1874); Bristol Iron & Steel Co. v. Thomas, 93 Va. 396, 25 S.E. 110 (1896).
[2] See, Virginia Code Ann. §§ 43-1 et seq.
[3] Clement v.Adams Bros.-Paynes Co., 113 Va. 547, 552, (1912); Rosser v. Cole, 237 Va. 572, 576 (1989).
[4] E.g., United Masonry, Inc. v. Jefferson Mews, Inc., 218 Va. 360 (1977); Smith Mt. Bldg. Supply, LLC v. Windstar Props., LLC, 277 Va. 387 (2009); Wallace v. Brumback, 177 Va. 36, 12 S.E.2d 801 (1941).
[5] Va. Code Ann. §43-4, §43-5
[6] 
Ulka Desai v. A. R. Design Grp., Inc.
, 799 S.E.2d 506, at 12* n.2 (Va. 2017) (citing 
Akers v. James T. Barnes of Wash., D.C., Inc.
, 227 Va. 367, 371 (1984)).