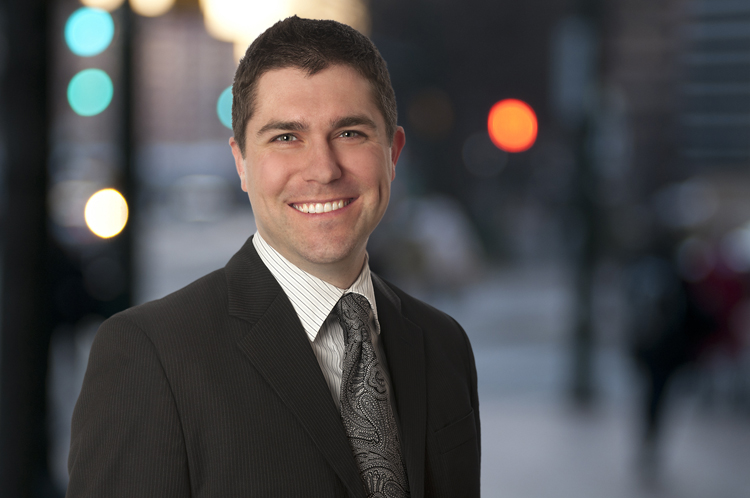 Andrew A. Painter
Shareholder
2200 Clarendon Blvd, Suite 1300
Arlington, VA 22201
One East Market Street, Suite 300
Leesburg, VA 20176-3014
703.737.3633 x5775
703.737.3632 (Fax)
apainter@thelandlawyers.com
Vcard
Andrew works in the firm's Land Use and Zoning practice group where he focuses on securing zoning entitlements across northern Virginia including Fairfax County, Loudoun County, the City of Falls Church, the City of Fairfax, and the Town of Leesburg. Andrew also specializes in local government law, community development authorities, variances, zoning appeals, and tax assessment challenges. A native of Northern Virginia, Andrew has spent much time traveling and writing about the region's land development history and received an award from the Virginia Chapter of the American Planning Association for his review of enduring rural landscapes in Fairfax County. He has previous experience working in Virginia local and state government.  Andrew is the author of a 2018 book chronicling the history of the Virginia wine industry, Virginia Wine: Four Centuries of Change, published by George Mason University Press and distributed by the University of Virginia Press.
Representative Experience
PRC Plan approval for a 413,700-square foot, 23-story "Class A" mixed use building in Reston.

Zoning Concept Plan Amendment and Special Exception for expansion of a major big-box retailer in the Sterling area.

Final Development Plan for 43-acre, high-density, transit-oriented development adjacent to a planned Metrorail platform with 1,500 residential units and 1.89 million square feet of office and retail uses.

Rezoning and Special Exception for 325-acre quarry expansion in the Leesburg area.

Rezoning and Special Exception approval for 180,000-square-foot church and accessory private school.

Providing land use advice for major non-profit hospital system in Fairfax and Loudoun Counties.

Representing landowners and developers in Reston Zoning and Comprehensive Plan projects in connection with the Dulles Rail Project.
Professional Recognition
Honoree, "Loudoun Top 40 Under 40″ by Loudoun Times-Mirror, 2018
Named to Virginia's "Legal Elite," Land Use & Zoning, Virginia Business Magazine, 2017
Falls Church Chamber of Commerce Appreciation Award 2016 Recipient
Named a Virginia "Rising Star, " Virginia Lawyer magazine, 2009, 2010, 2014, 2015, 2016, 2017, 2018
Selected, "Loudoun Business 30 under 30″ by Leesburg Today, 2009
Publications and Presentations
Panel Moderator, "Proffer Reform: What's Next?," George Mason University, May 23, 2018
Presentation, "Rise of a Region: The Land Development History of Northern Virginia," Virginia Chapter of the American Planning Association, May 21, 2018 (link to presentation)
Panel Moderator, "State of Loudoun County," Bisnow, May 11, 2018 (link to article)
Panelist, "Building Industry 101: Land Acquisition and Development," Northern Virginia Building Industry Association, February 13, 2018
Presentation, "Rise of a Region: The Land Development History of Northern Virginia," Engineers & Surveyors Institute, February 6, 2018
"Local Lawyer has written the Book on Virginia Wine," Loudoun Now, October 19, 2017 (Link to Article)
Panel Moderator, "Fairfax County State of the Market," October 19, 2017
Virginia Wine: Four Centuries of Change (October 2017) (link to University of Virginia Press site)
Panel Moderator, "Future of Loudoun County," April 18, 2017
Panel Moderator, "Eyes on the Future: Reston and the Commonwealth," March 30, 2017
Presentation, "Community Development Authorities: An Overview," Fauquier Board of Supervisors, February 9, 2017. (Link to presentation)
Presenter, "Land Use 101: A Citizen's Guide To Land Use," Southeast Fairfax Development Corporation, November 9, 2016
Lecturer, "The Proffer System In Virginia," Local Government Attorneys of Virginia Regional Seminar, June 24, 2016
Panel Moderator, "Loudoun County State of the Market," May 11, 2016 (Link to article)
Lecturer, "The Zoning Process," Engineers & Surveyors Institute, April 7, 2016
Panel Moderator, "Loudoun County Boom," August 27, 2015 (Link to article)
Panel Moderator, "The Future of Reston and Herndon," June 9, 2015. (Link to article)
Lecturer, "The Zoning Process," Engineers & Surveyors Institute, March 19, 2015.
Panel Moderator, "Loudoun County & The Dulles Corridor," December 17, 2014. (Link to article)
Presentation, "Community Development Authorities: An Overview," Fauquier County Planning Commission, August 28, 2014. (Link to presentation)
Panel Moderator, "Bisnow: Northern Virginia State of the Market," July 23, 2014. (Link to article)
Lecturer, "Zoning Entitlements," Engineers & Surveyors Institute, April 3, 2014.
Panel Moderator, "2nd Annual Loudoun County State of the Market," November 7, 2013. (Link to article)
Panel Moderator, "Urban Revitalization Summit," February 23, 2013. (Link to article)
Panel Moderator, "Loudoun County State of the Market," November 28, 2012. (Link to article)
"Annual Survey of Virginia Law: Community Development Authorities, "" 45 U. Rich L. Rev. 81 (2010) (Link to article)
"Legal Systems," SAGE: Political and Civic Leadership Reference Handbook, Richard A. Cuoto, Ed. (2010)   (Link to article)
"Development Authorities Need a Look in Recession," Charlottesville Daily Progress, Op-Ed Page, February 28, 2010
"When Your Government's Broke, Dial C-D-A," Fredericksburg Free-Lance Star, Op-Ed Page, March 10, 2010
"CDAs Are A Useful Public-Private Tool," Newport News Daily Press, Op-Ed Page, March 14, 2010
"Community Development Authorities: Making Projects Happen," Virginia Chapter of American Planning Association Newsbrief, Fall 2010 (Link to article)
Press Mentions
"Reston's Isaac Newton Square Is The Latest Wiehle-Area Redevelopment Subject," Washington Business Journal, September 4, 2018. (Link to Article)
"Penske Pursues Porsche For Chantilly," Washington Business Journal, August 22, 2018 (Link to Article)
"Beyer Automotive Wins 3 BZA Variances," Falls Church News Press, July 25, 2018
"Aston Martin planning $12M dealership in Loudoun," Washington Business Journal, May 3, 2018 (Link to Article)
"The Hunt for HQ2: Why the Fairfax-Loudoun bid makes perfect sense. And why it doesn't," Washington Business Journal, April, 2018 (Link to Article)
"County Board Approves Plan to Redevelop Three-Story Office Building into 20-Story Condominiums," Reston Now, March 21, 2018 (Link to Article)
"Falls Church Chamber Announces 2018 Officers, Board of Directors", Falls Church News-Press, January 4, 2018
"Falls Church Council Election Race Heats Up," Falls Church News Press, October 19, 2017 (Link to Article)
"Fine Arts Conservatory in Floris Approved," Oak Hill-Herndon Connection, May 17, 2017 (Link to Article)
"K-12 Fine Arts Center Pitched For Site Next To Frying Pan Park," Washington Business Journal, April 12, 2017 (Link to Article)
"The region's next massive sports center, waterpark possibly included, may be in Loudoun," Washington Business Journal, February 9, 2017
"Falls Church Offers Resource For Local Small Business Owners," Viva Tysons Magazine, July/August 2016
"Chamber Guide To Help Small Displaced Businesses A First," Falls Church News-Press, July 6, 2016 (Link to Article)
"Reston: Chamber Recognizes Excellence," Reston Connection, June 28, 2016 (Link to Article)
"Reality Bites: How Loudoun Can Adapt To The Changing Real Estate Landscape," Bisnow, May 16, 2016 (Link to article)
"Loudoun's Building Its Way Into Relevance," Bisnow, May 5, 2016 (Link to Article)
"Making a Move: Redevelopment Often Ousts Small Businesses," Bisnow, April 28, 2016 (Link to Article)
"City approves plan for Handley Blvd.," Winchester Star, April 13, 2016 (Link to article)
"Falls Church Chamber of Commerce Hosts Annual Awards Gala," Falls Church News-Press, April 6, 2016 (Link to article)
"Making a Move: Redevelopment Often Ousts Small Businesses," Bisnow, March 28, 2016 (Link to Article)
"Winchester Homeowner Appealing Decision on her Library Lane House," Winchester Star, March 23, 2016
"Development Plans for Davis Church Property Wins Final Approval," Loudoun Now, March 2, 2016(Link to article)
"The Young Group to Convert Vacant Church to Self-Storage in Sterling, VA," ISS Inside Self-Storage, March 2016 (Link to article)
"Fairfax allows Volvo dealership to continue use of parking lots," InsideNova, February 2016 (Link to article)
"Property Owners Look for More Flexibility in W. Broad St. Plan," Falls Church News-Press, February 10, 2016 (Link to article)
"Planning Commission Endorses Davis Church Deal," Loudoun Now, January 21, 2016 (Link to article)
"Mason Row Deferred to January When New F.C. Council Seated," Falls Church News-Press, December 16, 2015 (Link to article)
"Supervisors: Incoming County Board Sees Developers as Partners, Not Adversaries," Loudoun Now, December 11, 2015 (Link to article)
"BADA Still Quiet on Senior Housing Issue," Winchester Star, July 24, 2015.
Why One Number Has Homebuilders Furious With Loudoun County," Washington Post, July 5, 2015. (Link to article)
Real Estate Group Says New Housing Pays Its Own Way, Leesburg Today, July 8, 2015. (Link to article)
"The Cost of Housing in Loudoun County" (Link to report and link to All-In Loudoun Press Release)
"The Numbers Game: New Study Shows Loudoun Homes Do, On Average, Earn Their Keep," Loudoun Times Mirror, July 1, 2015.  (Link to article)
2015 General Assembly Legislative Summary (link to article)
"The Loudoun Mantra: 'No, Not Now,'" Washington Business Journal, June 12, 2015.  (Link to article)
"New Life in the Dulles Corridor," Bisnow, December 17, 2014. (Link to article)
"Reston Building Sets Sights on New Heights," Washington Business Journal, July 13, 2012 (Link to article)
Community Involvement
Northern Virginia Representative, Virginia State Bar Real Property Section
Reston Chamber of Commerce, Board of Directors
Southeast Fairfax Development Corporation Advisory Council
Falls Church Chamber of Commerce, Board of Directors
Celebrate Fairfax, Inc., Board of Directors

Georgetown University, Faculty Advisor

University of Mary Washington Foundation, Board of Directors

University of Richmond, University of Mary Washington, Adjunct Professor of Political Science

Fairfax County Agricultural and Forestal District Advisory Committee, Member

Virginia State Bar Real Property Section & Local Government Law Section, Member
Practice Areas
Land Use and Zoning
Education
University of Richmond, T.C. Williams School of Law, J.D., 2007
University of Virginia, Masters of Urban & Environmental Planning, 2004
Mary Washington College, B.A., cum laude, 2002
Professional Membership
Loudoun County Bar Association
Fairfax County Bar Association
Virginia Government Finance Officers' Association
Local Government Attorneys of Virginia
American Planning Institute
Urban Land Institute
Admitted to Practice in:
Virginia