The Land Lawyers – From the Potomac to the Blue Ridge
News & Articles
Guest Speaker, Mike Lubeley, Packs the House
Land Use Attorney, Mike Lubeley, was the guest speaker at the October meeting of the Women's Council of Realtors NoVa Metro Chapter.  The article about Mike "packing the house" can be read in the magazine, Prince William Living. &nbsp...
Amendment Allows New Hotel in Arlington
On March 15, 2014, the Arlington County Board unanimously approved a General Land Use Plan Amendment, rezoning, and site plan to allow an 161-unit hotel at 2401 Wilson Boulevard in the Courthouse area of Arlington, VA. The Arlington County Board also...
Attorney Spotlight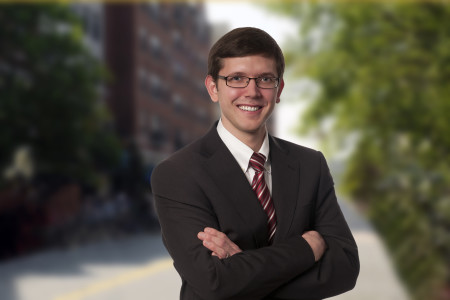 Samuel A. Irvin
Sam joined WCL&W in 2013, bringing to the firm significant litigation experience from both sides of the courtroom. Through his work as a research assistant and summer clerk, Sam contributed to an appeal to the U.S. Supreme Court with Professor Jack Preis (Minneci v. Pollard, 132 S. Ct. 617 (2012)) and a successful appeal to the Fourth Circuit with Bucci & Dix (Gerner v. County of Chesterfield, 674 F.3d 264 (4th Cir. 2012)).
Case Studies
Creating a New State Park
Our client, the Robert and Dee Leggett Foundation, a 501(c)(3) organization based in Loudoun County, Virginia, together with the Blue Ridge Center for Environmental Stewardship and the Old Dominion Land Conservancy, is happy to announce the donation ...
Crescent Place
Our client, Leesburg Acquisition Partners LLC, sought approval for a mixed-use showcase project in Leesburg, Virginia. The development property was an assemblage of the abandoned "Barber and Ross" and "Perry Engineering" properties, which had been lo...