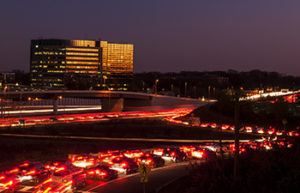 Location:
Arlington
Services:
Business Transactions
We assisted a client in drafting and negotiating a purchase and sale agreement for a 334-unit apartment complex in Arlington, but identifying a property to purchase and getting it under contract was only the first step in the acquisition process. In addition to obtaining a $49 million agency loan, our client was bringing investors into the deal to help finance the purchase of the property. With a 30-day study period, and only an additional 30 days until closing, time was of the essence.
Our due diligence work included a preliminary zoning and title review of the property, as well as the review and negotiation of loan documents. We also worked with the client to develop a tiered entity ownership structure that met the client's needs in terms of management and control and the flow of property income and funding obligations, while balancing lender requirements and tax considerations.
We assisted the client in forming several limited liability companies and corporations with the State Corporation Commission. We also negotiated and drafted operating agreements for all of these entities, including an agreement with an unrelated investor which allowed for the property to be owned in a tenant in common structure.
Guiding our client through the closing process, we helped them go from contract purchaser to property owner.
← Case Studies