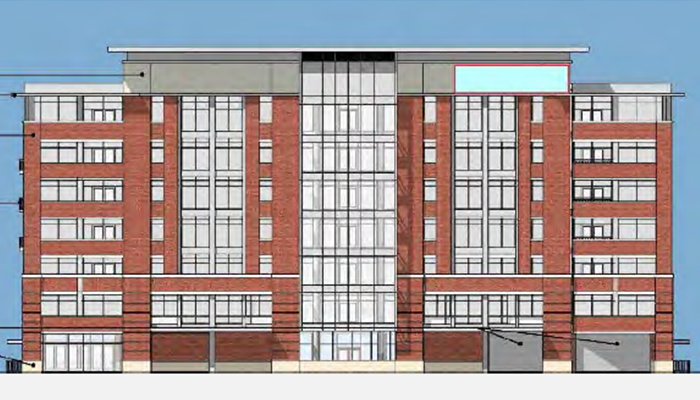 On January 11, 2018, the Fairfax County Planning Commission unanimously voted to approve Silverstone Senior Living Development Company's final development plan amendment (FDPA) application that was submitted regarding a portion of MetroWest, a 56.03-acre mixed-use development adjacent to the Vienna Metro Station. MetroWest is already developed with 500 single-family attached and multi-family dwelling units that have been constructed and occupied.  An assisted living facility is a new type of residential use at MetroWest.
The FDPA approval allows the development of a seven-story assisted living building that will accommodate 155 residential dwelling units with support facilities. Firm shareholder and Land Use and Zoning attorney Lynne Strobel represented the applicant and successfully led Silverstone through the review and evaluation process.
The assisted living facility was designed by Silverstone to accommodate individuals who need assistance with various tasks of daily living. One level of the building will be devoted to memory care units that will serve residents who have serious memory loss associated with dementia or Alzheimer's disease. A number of amenities are offered on-site including a variety of dining options, activity areas, a salon, and libraries. The operator of the facility will maintain vans to provide residents with shopping opportunities, transportation to doctors' appointments, and visits to live music and theater performances. Staff will be available on-site 24 hours per day. The proximity of the Vienna Metro Station provides a mass transit opportunity for staff members.
The objective of Silverstone's assisted living facility is to provide a comfortable living environment for  its residents in safe surroundings. The proposed building will be complementary to existing and planned residential development at MetroWest. This development will provide an opportunity for residents to continue to live in Fairfax County close to family and familiar surroundings when living alone is no longer an option.