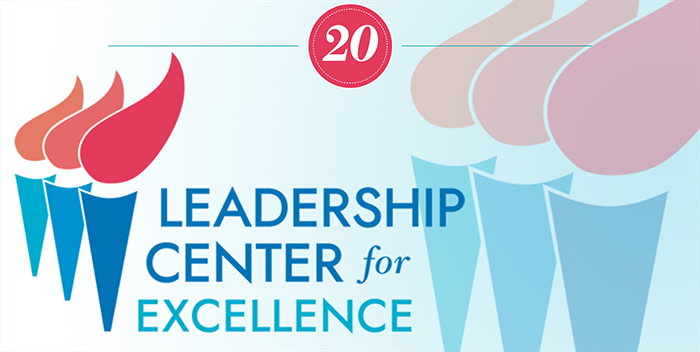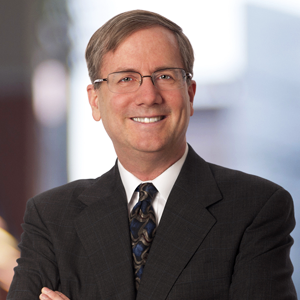 Virginia's Land Sense last interviewed Bill Fogarty about his passion to serve the Arlington community back in 2016. Since then, he has continued his community involvement as a reading mentor with Everybody Wins! DC, as a member of the Board of Directors for the Walter T. McCarthy Law Library, and as a youth adviser at his church. Bill has served as Chair of the Board of Directors at the Arlington Partnership for Affordable Housing (APAH), coached youth soccer teams for more than 10 years, and even chaired a Homework Committee for Arlington Public Schools. How does he stay motivated to continue his volunteerism? I sat down with him to find out, and his answer was: "A sense of curiosity, followed by more community involvement."
Bill's curiosity led to his involvement with Leadership Center for Excellence, located in Arlington, which he has been a part of since 2010. He has encouraged other Firm colleagues to become involved with LCE as well. This organization runs a multitude of programs to build and strengthen the community. LCE offers consulting services and workshops tailored to a company's specific needs for reaching goals. They also offer a youth and young professionals program for those just getting their foot in the door. The range of programs offered by LCE provides people with professional skills and tools to network in a broad community. LCE also partners with numerous non-profit organizations to help them be more influential in the community.
In the Fall of 2010, Bill started with the organization's Leadership Arlington program. This nine-month program is designed to train and inspire senior-level professionals who want to become better leaders in their companies and organizations. This intensive program is made up of people who live and/or work in Arlington ranging from governmental positions, business professions, and non-profit professions. The class meets monthly to discuss matters affecting the community and sometimes breaks into groups to discuss specific issues. Bill's group closely examined the education system in Arlington.
LCE members are encouraged to showcase the skills they have learned by participating in ongoing annual events, which include presentations on topics of their choice to each year's class. "My first talk was entitled 'The New Arlington Way,' in which I examined the process a community goes through to arrive at important decisions." At the end of last year, Bill gave another talk as part of the LEAD Talks event, a forum to promote a program of learning and sharing ideas. I had the pleasure of attending this event and was enlightened by the experience. Bill's talk expanded on his previous presentation, in which he spoke about the way contentious issues are approached and "the need for thoughtful conversation and reflection." His talk did just that. He discussed the Civil War and its influence on today's civil rights. His thoughtful approach examined the rich history of the state we live in and the remnants left behind by the legacy of slavery and the Confederacy. Other presentations touched on similar topics, from immigration challenges of starting a new life and what Arlington is doing to help create a diverse and inclusive community, to a presentation focused on appreciative inquiry and the journey to find what inspires people to be connected to their work. I found all of the presentations inspiring and thought-provoking. It made me look inward to examine what I could bring to the table in my own community.
Bill has likewise been inspired and motivated from attending many of these events over the years. "I have learned a lot from these presentations, and I envision the possibility that I will be presenting topics at future conferences." This organization holds value in the community and is surely leading the way for forward-thinking leaders.
If you would like more information about Arlington's Leadership Center for Excellence, visit their website: http://leadercenter.org.